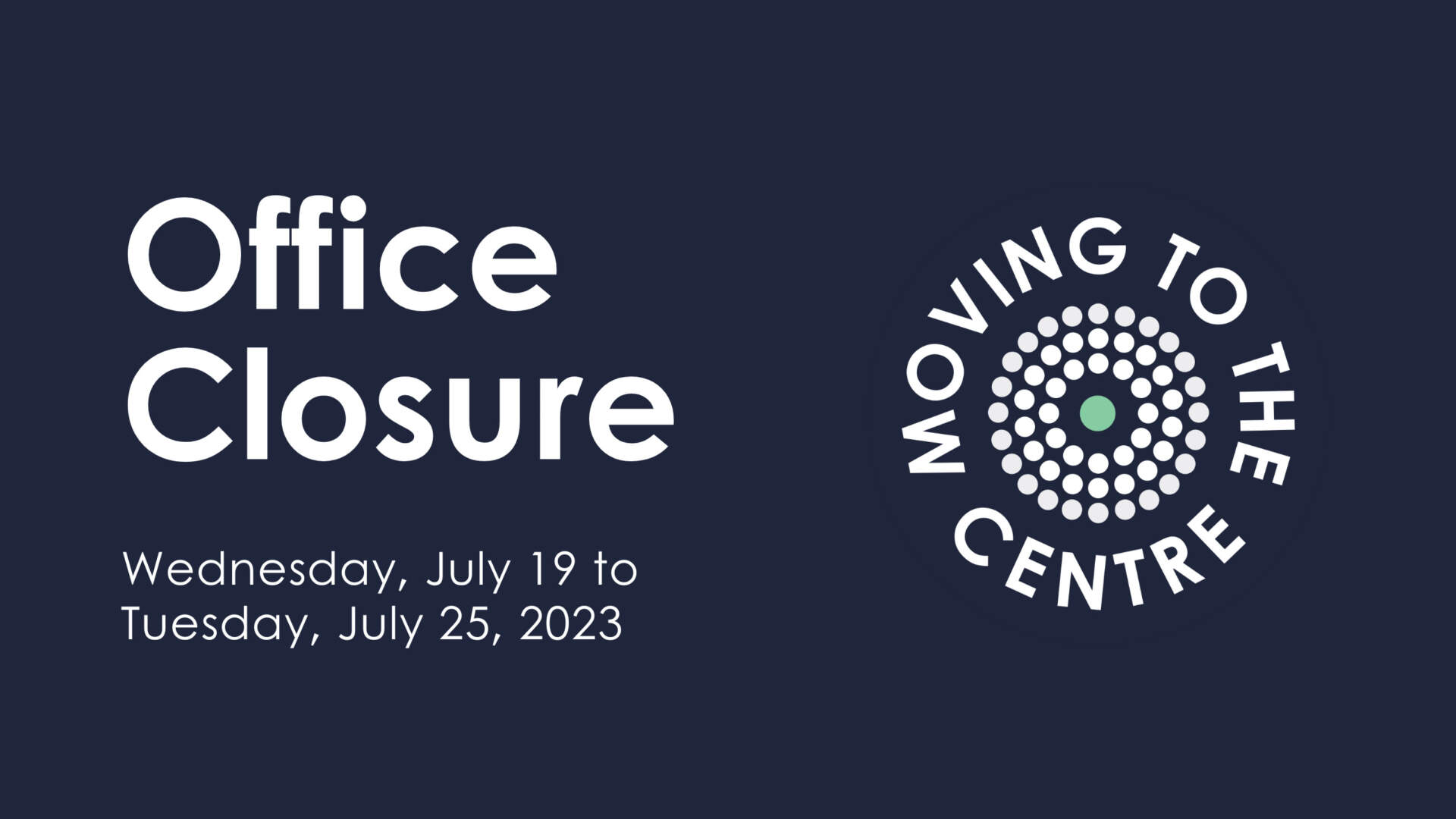 Update Aug. 1, 2023: The SACE office lines are still offline and unavailable as we continue to settle into our new space. Please email info@sace.ca during this time. Thank you for your patience and understanding!
SACE is excited to announce that we are moving to a space that better meets the needs of the SACE community!
We will be moving to our new location at Princeton Place in July 2023. Our office will be closed from Wednesday, July 19 through Tuesday, July 25 to facilitate a smooth transition.
Our office phone lines will not be available during our move. If you are unable to leave a voicemail, please email info@sace.ca and someone will respond when we are back online on July 26.
If you are in crisis or need someone to talk to, the SACE Support and Info Line is available from 9 a.m. to 9 p.m. MT daily at 780.423.4121. You can also chat on our website at sace.ca or text or call Alberta's One Line for Sexual Violence toll-free at 1.866.403.8000.
The new SACE office is located at:
300 – 10339 124 Street NW
Edmonton, AB T5N 3W1
As sexual violence has "moved to the centre" of public consciousness since the #MeToo movement in 2017, SACE has experienced a consistent increase in demand for services.
At the same time, we've been listening and learning more about the needs of the people we serve and what is required for our space to be truly accessible. Our current space no longer meets the needs of our staff, volunteers, clients, and community members.
So, we're centering the needs identified by the people and communities we serve. We're revisiting our own needs and what it takes to do the work that we do, on the scale and quality level we all deserve.
And we're moving quite literally to the centre of Edmonton, to a location on 124 Street that will help make our support services more accessible.
Learn more about our Moving to the Centre Campaign and follow SACE on social media @sacetalks.