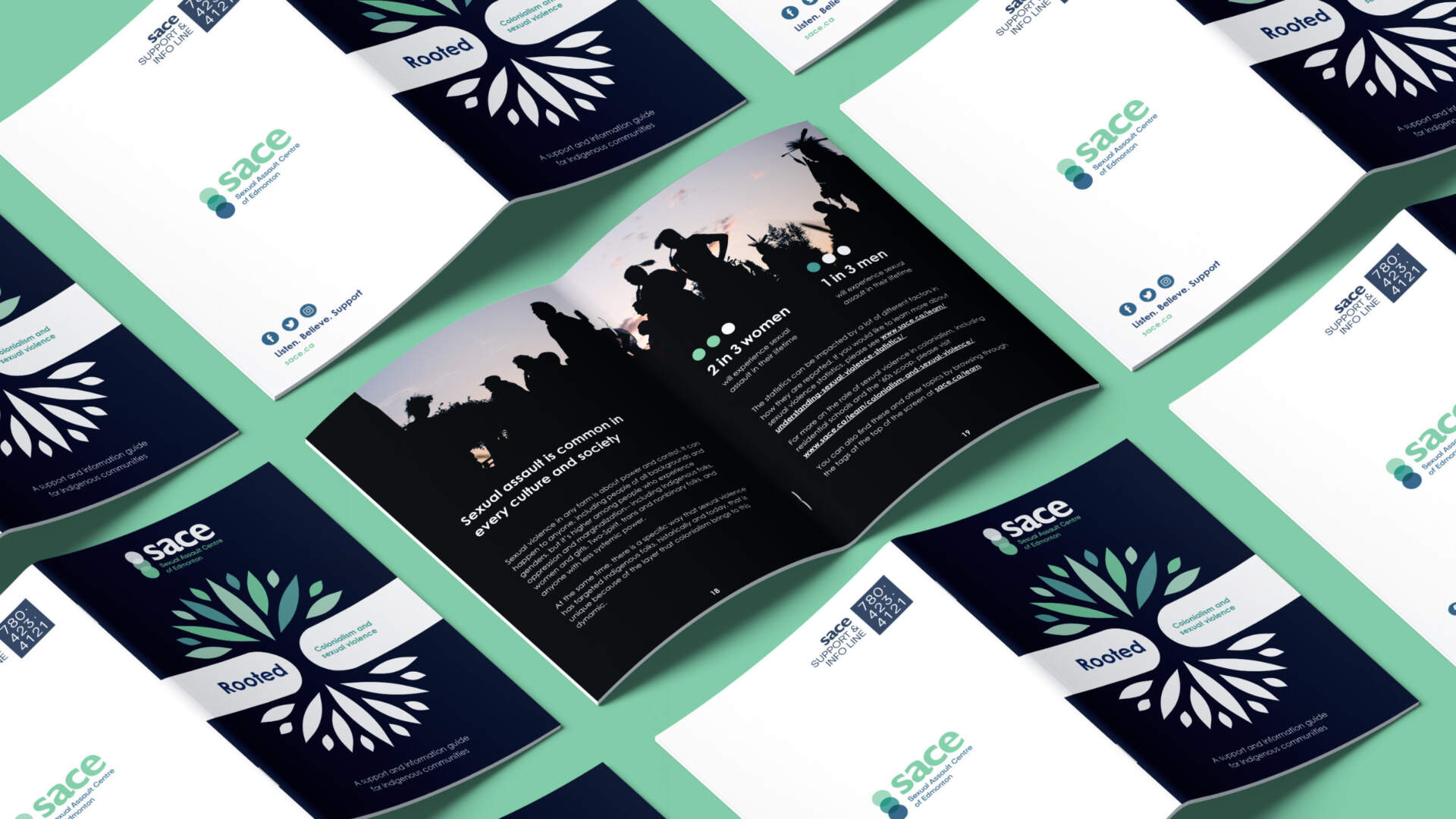 New resource provides Indigenous communities with support and information related to sexual violence
In recognition of June being National Indigenous History Month, SACE is excited to announce a new resource booklet called Rooted: Colonialism and Sexual Violence.
Rooted is a support and information guide for Indigenous communities available in print and digital format and written in accessible language.  
Our team wrote this with the intention of supporting Indigenous people, but others may find it useful too. 
Some of the questions the Rooted booklet answers are: 
What do I do if someone sexually assaulted my friend?

 
Where can I go for help in Edmonton and Alberta?

 
Rooted also talks about The Seven Sacred Teachings that support healthy relationships and nehîyawak (Cree) natural laws that work well for kinship, and important guides for healthy relationships of all kinds. 
Rooted was developed by an Indigenous SACE staff member, with support and contributions from Kohkom Ruth Cardinal de Ubiera (Indigenous Laws and teachings), Dr. Gwendolyn Villebrun (consultation and photography), Samantha Gibbon (art), Teague Foxton (photography), Brent Wesley (photography), Native Counselling Services of Alberta (Natural Laws), and Bear Belle Design Co. (writing and design).
The project was made possible with funding through the Edmonton Community Foundation.
View the digital version of Rooted at sace.ca/rooted.
Email community@sace.ca to request print copies for no fee. Please note: SACE currently has a limited number of print copies, which are available at no fee on a first come, first served basis.