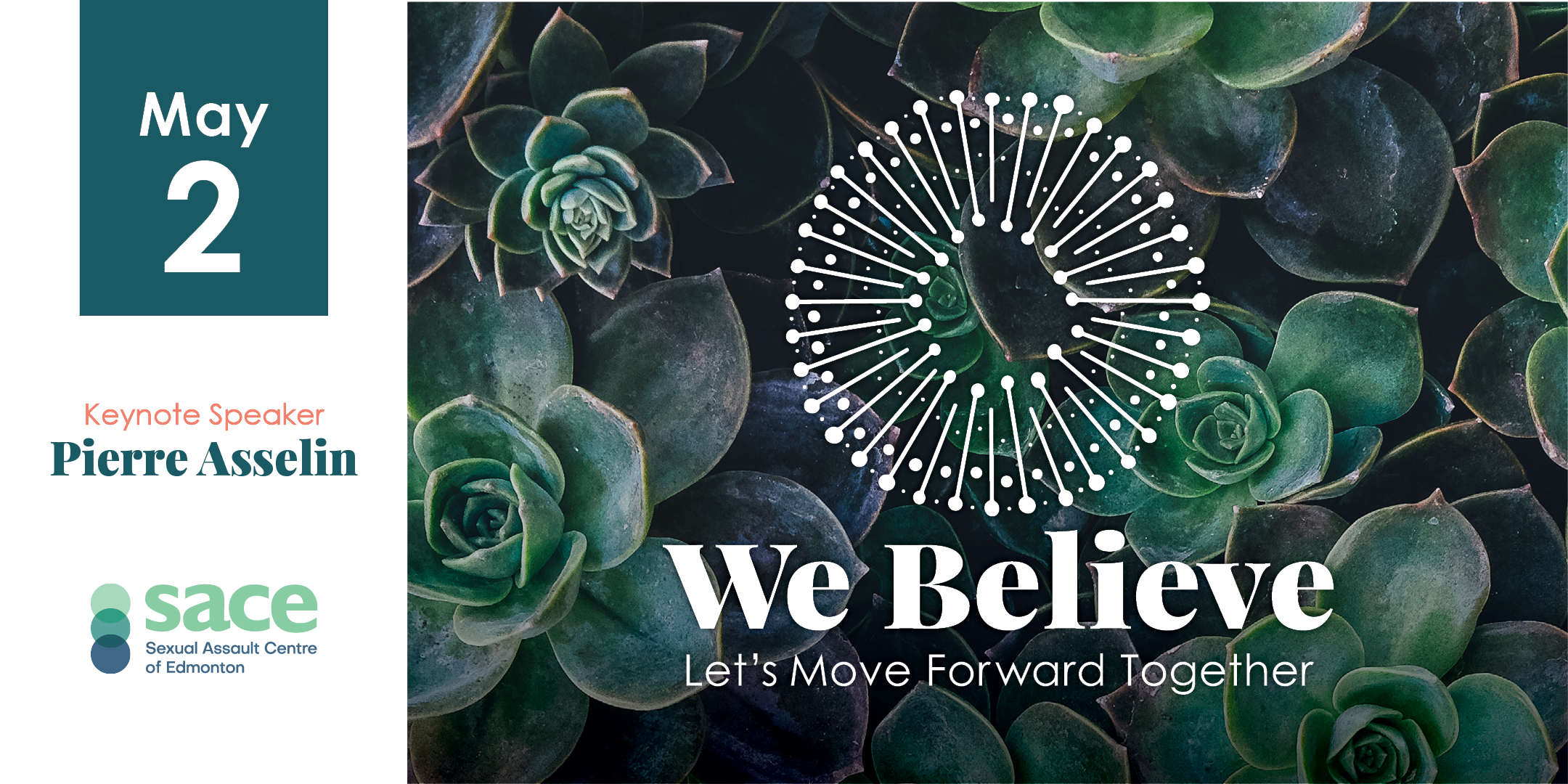 Tickets are now available for our annual fundraising gala We Believe: Let's Move Forward Together 2019, featuring Keynote Speaker Pierre Asselin, Emcee and Live Auctioneer Danny Hooper, and International Performance Poet Titilope Sonuga!…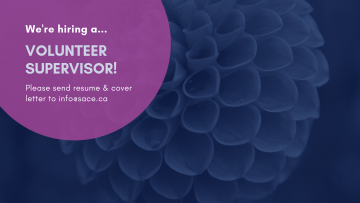 The Volunteer Supervisor, Community Engagement, is a full-time one-year term position under the supervision of Volunteer Services and Support and Information Line Manager and…
The Sexual Assault Centre of Edmonton provides the following specialized, trauma-informed services at no fee:
Get Help
Let's move forward together.
I've been sexually assaulted recently.
We want you to know that what happened to you is not your fault, and you are not alone.
If you feel you are in danger and need immediate help, please call 911.
I've been sexually assaulted in the past.
SACE support services are available to anyone impacted by sexual assault or abuse, even if it happened a long time ago.
I know someone who has been sexually assaulted.
If someone discloses to you that they have been sexually assaulted or abused, the most important thing you can do is to listen, believe them, and support whatever they choose to do.
Learn
Find information on a number of topics.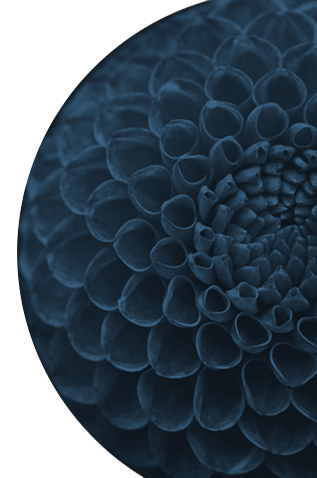 What is sexual assault?
Sexual assault is any unwanted sexual contact without voluntary consent. As this definition of sexual assault indicates, consent must be voluntary. Consent must also be ongoing, active, act- and person-specific, and given by someone who is capable of consenting.
85% of the time people are sexually assaulted by someone that they know. Being sexually assaulted by someone that you know may feel confusing. Know, however, that you are not alone. What happened to you is not your fault.
What is sexual harassment?
Just like any other form of sexual violence, sexual harassment has the potential to be traumatizing for the people who experience it.
What is child sexual abuse?
Child sexual abuse includes inviting or exposing a child to sexual contact, activity, or behaviour. A child is typically understood to be any individual under the age of 16.
Become a
Volunteer
SACE is always looking for volunteers who are passionate about upholding a culture of consent, and are excited to contribute to the work that we do.
Keynote Speaker
Pierre Asselin
May 2, 2019 5 – 9:30 pm
Edmonton Convention
Centre, Hall D
We Believe
Let's move
forward

together

Our 6th annual SACE gala dedicated to growing communities free of sexual violence will feature keynote speaker Pierre Asselin, performance poet Titilope Sonuga and emcee Danny Hooper.

Pierre Asselin made headlines in recent years when he successfully fought to have a publication ban removed from his identity so he could speak out about his experiences of childhood sexual abuse. At We Believe, Pierre will be drawing on his personal experiences as well as his pro bono work with those who have experienced sexual assault, to deliver a unique perspective on how we can work together to support survivors as they navigate the criminal justice system.