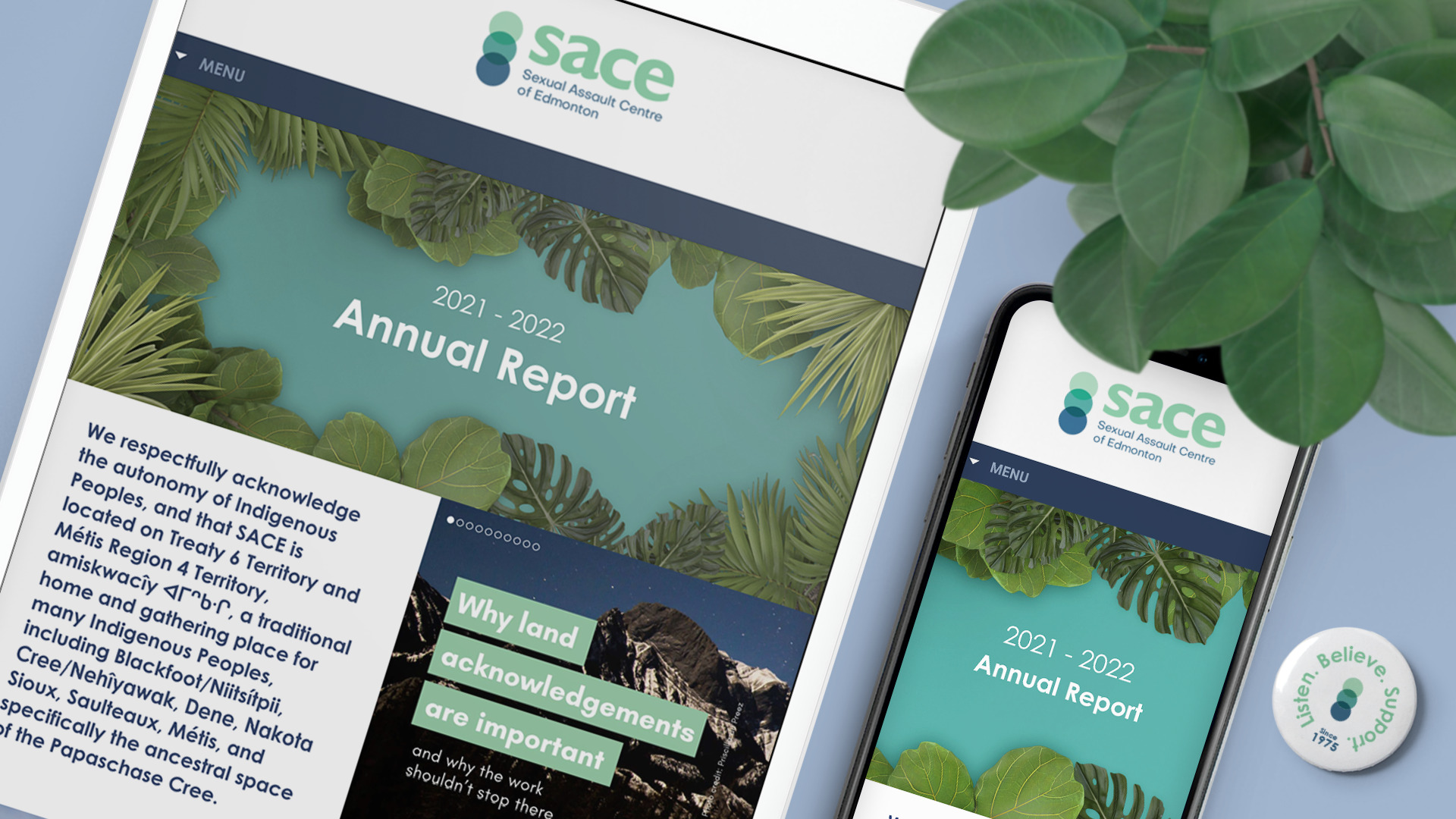 SACE staff and board members invite you to read the SACE 2021-2022 annual report!  
Our annual report highlights the growth and accomplishments SACE made from 2021 to 2022 and how our program development, public education, and clinical and volunteer services adapted to the ongoing challenges of the COVID-19 pandemic.
Learn more about the new resources, programs, initiatives, and interesting statistics and stories about the work we do and the impact it has on individuals, families, and communities.
Over the last year, we have continued to do our own internal learning and growing so that we can better meet our clients where they're at, and be a safer, more inclusive and accessible service provider for our community members. We are committed more than ever to the work that is needed to create a world free of sexual violence.
Read the SACE 2021-2022 annual report.
We want to hear from you!
If you have feedback or questions about anything you read about in the SACE 2021-2022 Annual Report, or in general, reach out to us at info@sace.ca.