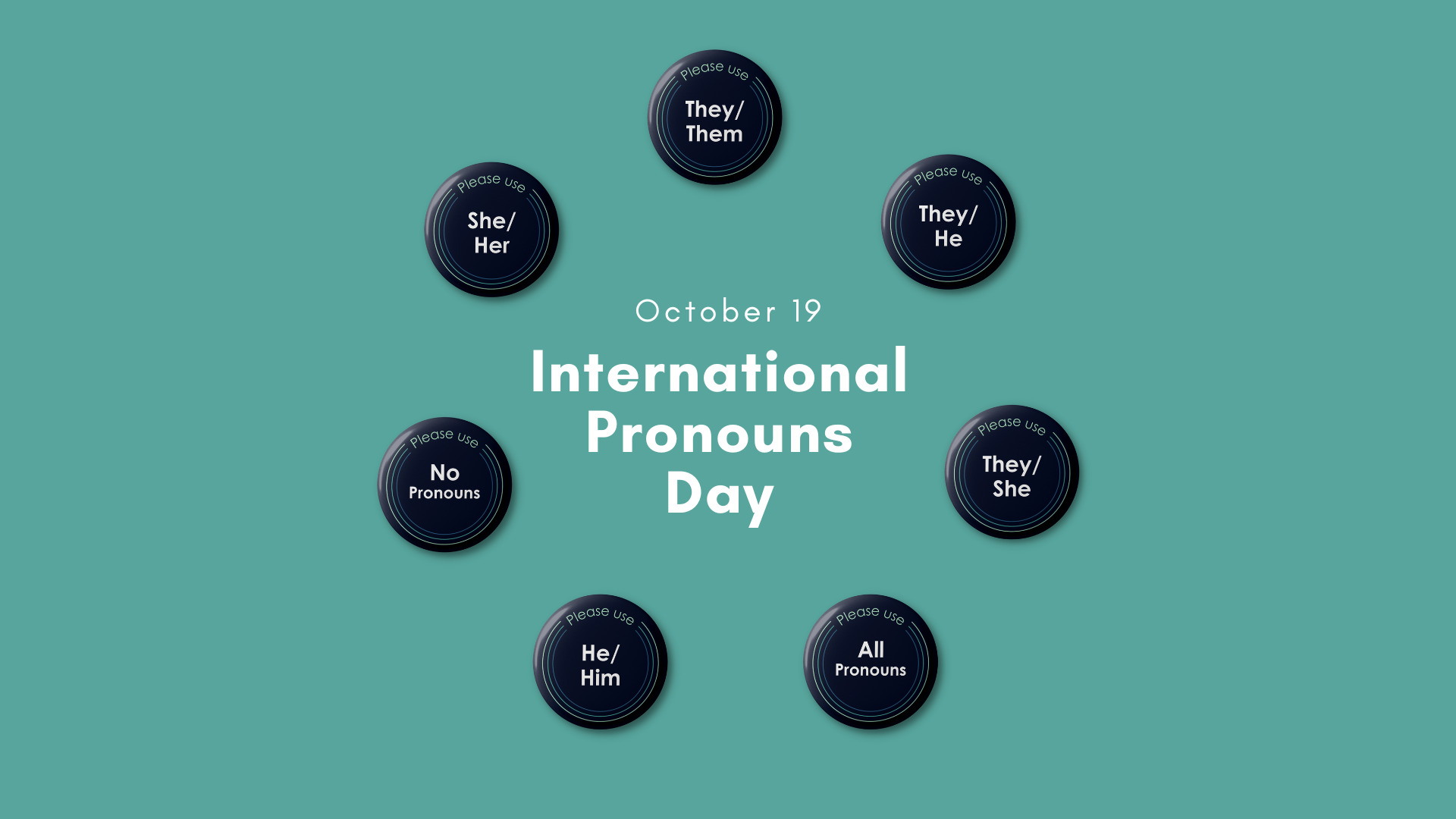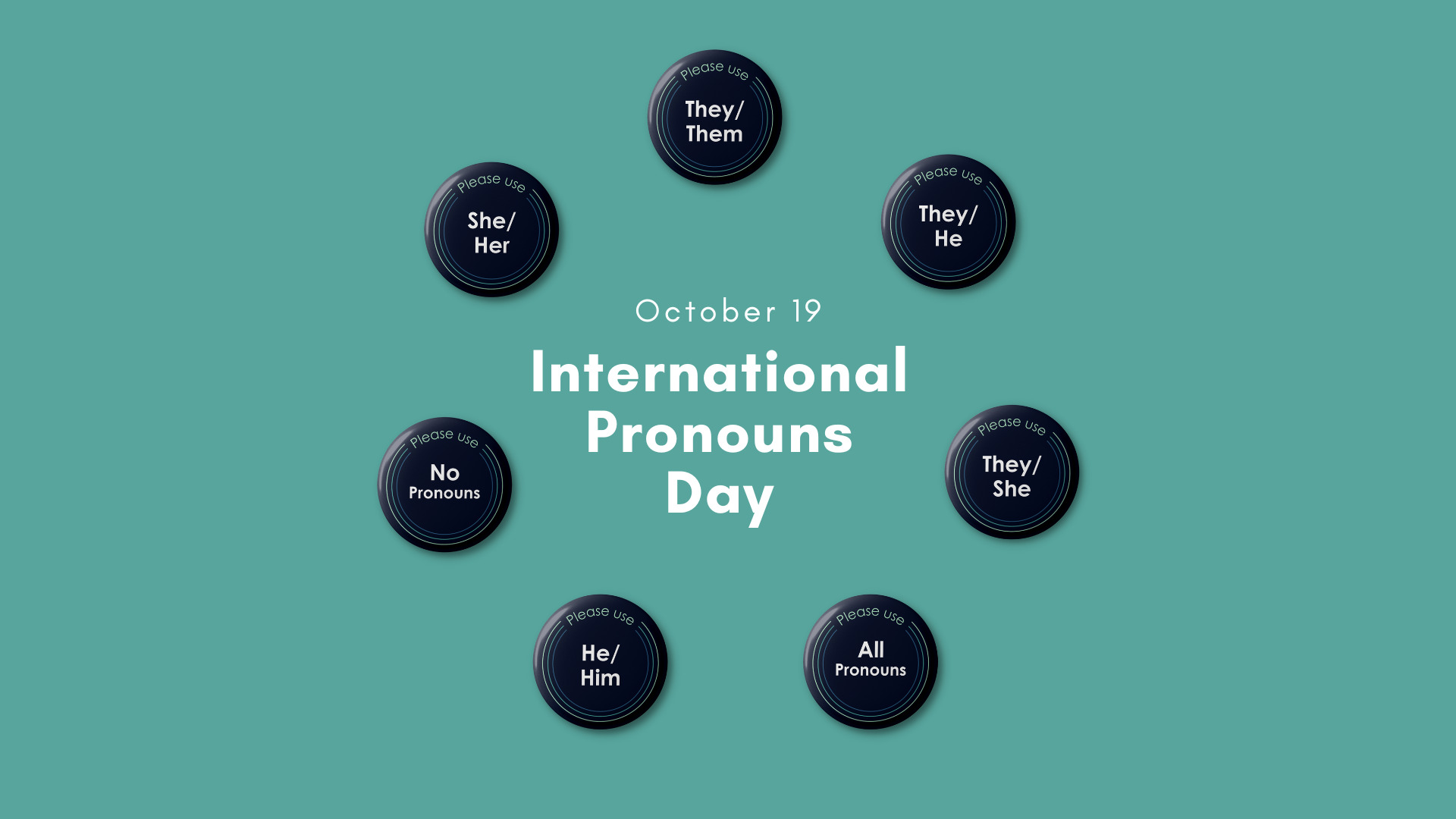 October 19 is International Pronouns Day.
At SACE, we believe it's essential that we validate the lives of Two-Spirit, trans, non-binary and gender-diverse folks.
Proper use of gender identity terms, including pronouns, is a crucial way to show respect, courtesy, and allyship. Including your pronouns in introductions, presentations, email signatures, and virtual meetings can help make more people comfortable with sharing theirs, which allows them to feel seen and heard rather than being misgendered or misrepresented.
Examples of Pronouns
She/her
He/him
They/them
They/she
They/he
Ze/hir
These are just some examples of pronouns and it's important to recognize that there are many more pronouns that folks may use! If you don't know someone's pronouns, it's okay to ask. And if you use the wrong pronouns, quickly apologize and correct yourself.
One thing to note: Language changes. Some of the terms used today are different from those used in the past to describe similar ideas, identities, and experiences. Some people may continue to use terms that are less commonly used now to describe themselves, and some people may use different terms entirely; what's important is recognizing and respecting people as individuals.
Additional Resources
https://www.thehrcfoundation.org/professional-resources/talking-about-pronouns-in-the-workplace
https://www.mypronouns.org/what-and-why/
https://www.glsen.org/activity/pronouns-guide-glsen
https://www.glaad.org/reference/transgender
https://www.them.us/video/watch/geo-neptune-explains-two-spirit
https://www.them.us/story/gender-neutral-pronouns-101-they-them-xe-xem