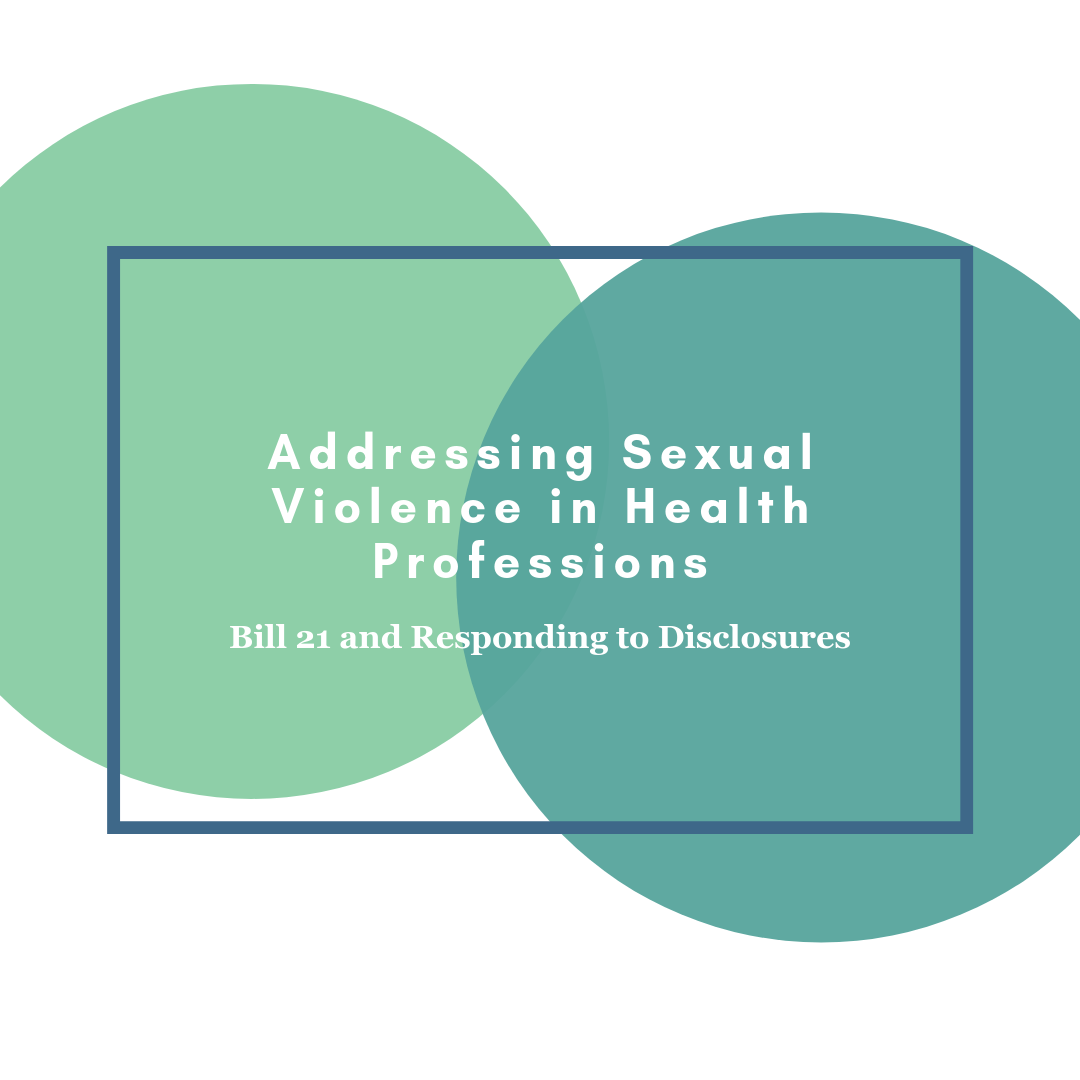 SACE is proud to offer a new in-house workshop: Addressing Sexual Violence in Health Professions. These education sessions will provide ongoing opportunities for medical professionals to receive training.
Since the inception of Bill 21: An Act to Protect Patients, SACE has worked with several regulatory colleges to provide comprehensive, researched-based education to staff of regulatory colleges and health professionals regulated under the Health Professions Act. To keep this momentum and create ongoing opportunities for learning, our workshop will be available at SACE starting this fall.
The first session will be October 30, 2019 from 9am – 1pm.
This workshop was created following the passing of Bill 21 and is designed to increase individual and institutional capacity to support people who have experienced sexual violence. Participants learn how to respond to disclosures of sexual assault and sexual harassment, and develop a better understanding of the issue of sexual violence.
For more information about Bill 21: An Act to Protect Patients, visit https://www.alberta.ca/protecting-patients-against-sexual-abuse.aspx.
For more information about the upcoming in-house session, visit https://sacehealthprofessions.eventbrite.ca.
For information about SACE Public Education services, visit https://www.sace.ca/services/public-education. Ongoing enquiries about accessing this workshop can be sent to education@sace.ca.