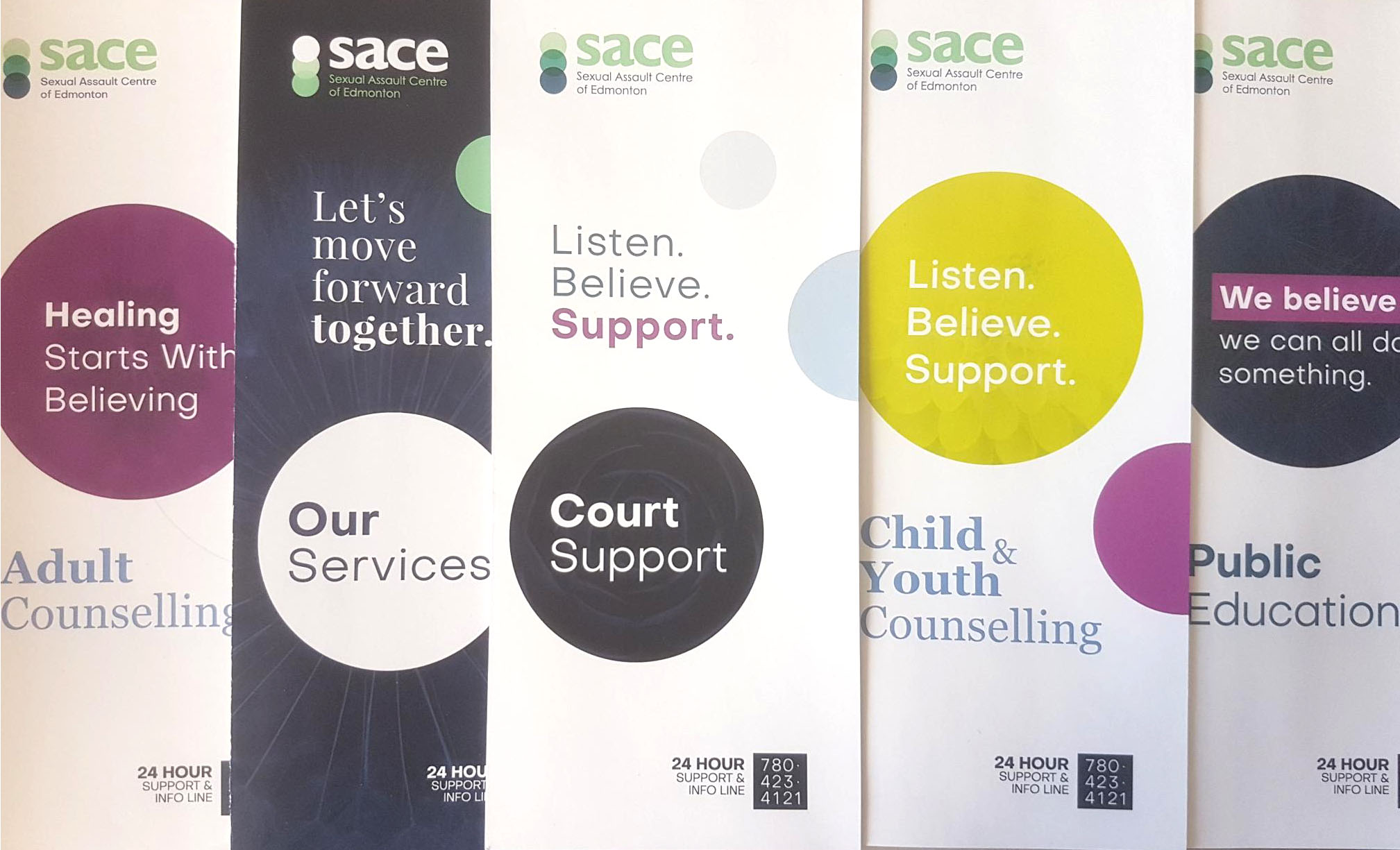 SACE has expanded our Police and Court Support services to better address the needs of people who are navigating, or considering options within, the criminal justice system.
While the program continues to offer support and advocacy through court accompaniment, new to the program are:
Pre-reporting information on going through the reporting process, exploring options and the process of reporting, and providing support during that process
Advocacy and support with police
Exploring expectations, support systems, and how reporting may or may not fit into someone's healing journey
"I want people to know that there is a space for them to truly explore what this process would look like, and what it would look like for them", says Nicki Reid, our new Police and Court Support Advocate who is spearheading the growth of the program. "There is a lot of misinformation on reporting an incident of sexual violence, and so it can be helpful to have an advocate to provide information and guidance in navigating the system".
The SACE program is intended to help meet the requirements of legislation to ensure victims are informed of what their rights are throughout the criminal justice process. Our Police and Court Support Advocates will also help clients to access additional supports, both at SACE and through other agencies. As part of our client-centred approach at SACE, the focus is on supporting individuals in making their own decisions about what's best for them on their healing journey.
For more information about our new Police and Court Support Services at SACE, visit our Police and Court Support Program page. For a printable resource on this program, visit our brochures page. You can also call our main office at 780.423.4102, or email courtsupport@sace.ca. Our services are offered at no fee. We do accept donations, which enable us to continue offering no-fee support to those impacted by sexual violence.