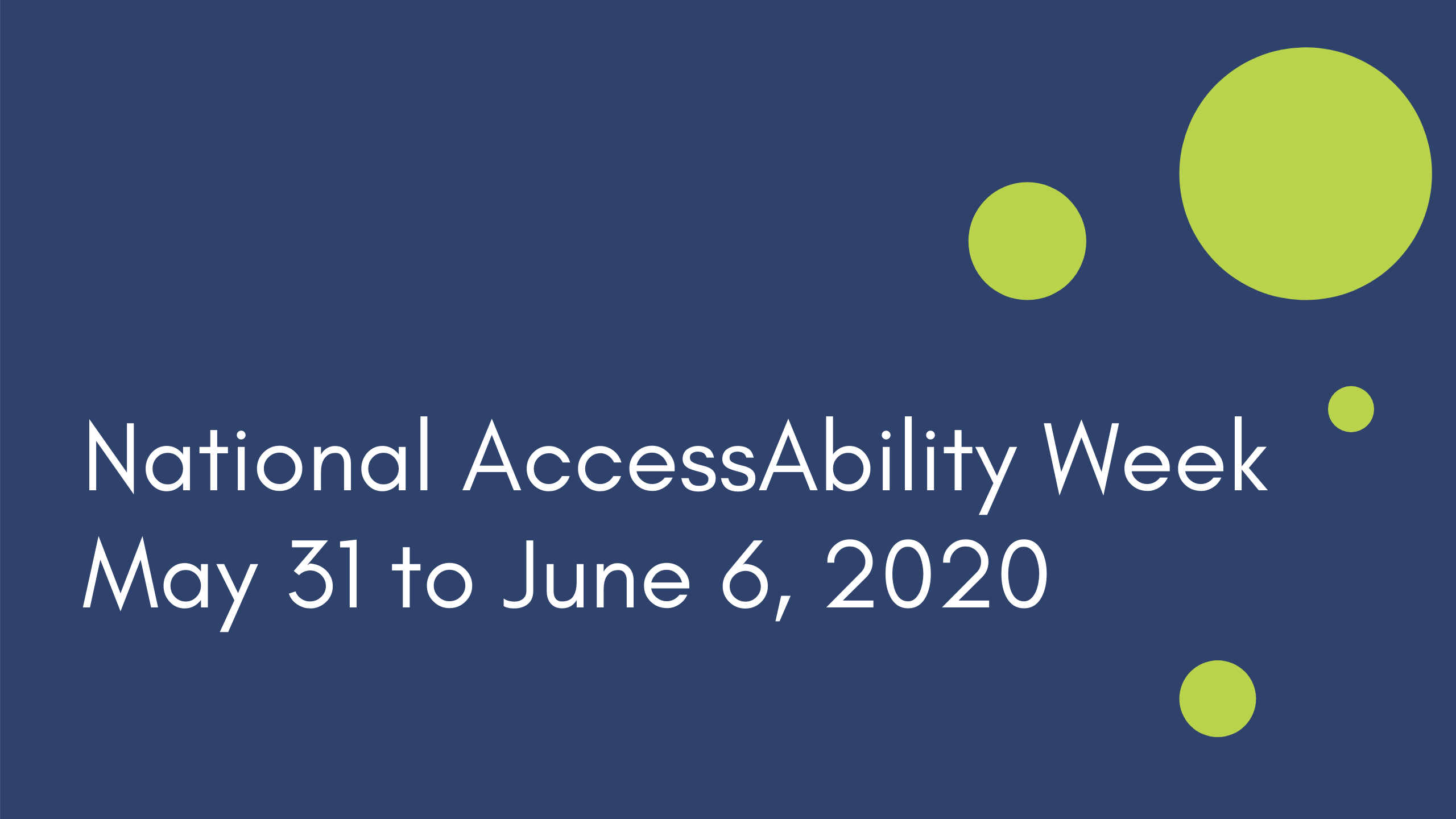 To commemorate National AccessAbility Week 2020, we have drafted a brief accessibility summary of our services.
The majority of the SACE team is currently working from home, connecting with clients, volunteers and each other using phones and various online tools. We are grateful to be able to serve new clients who were previously unable to access in-person counselling services due to location, mobility or comfort. Additionally, we are working on a digital support package for our Counselling Programs and hope to continue offering online counselling into the future.
Our Community Engagement team is busy developing new digital content for the SACE website and social media outlets, and our Public Education team has been reviewing and modifying the language in our materials to make them easier to read. We have also added instructions for text-to-speech program usage with our online youth-workbook. In creating new digital content, we hope to make information easier to access for those who are unable to use our services in-person.
We are seeing an increase in activity on the SACE Support & Info Line and Alberta's One Line for Sexual Violence. This increase was expected, as we know many people are experiencing ever-changing circumstances and may require more support at this time. Over the past year, we have introduced text and chat options, as well as language interpretation through Alberta's One Line for Sexual Violence. More information on these services can be found at the bottom of this post or on the Support and Information Line page. We are endlessly grateful for our volunteers who continue providing this support from their homes.
We understand that building accessible services is an ongoing process, and we are constantly working to identify what barriers folks are facing in our community. We also recognize that accessibility has different meanings to different people. If you have any thoughts, feedback, or ideas on how we can do better, please email us at info@sace.ca. Please note, we do not have access to our office phones or voicemails at this time. In the meantime, we hope you are able to find your own way to honour National AccessAbility Week.

For up-to-date information on the status of our services, visit the Covid-19 update on our News page.
The SACE Support & Info Line is available from 9 a.m. to 9 p.m. daily at 780.423.4121. Chat is available at the bottom of this page. For text, toll-free long distance, or for support through an interpreter for languages other than English, call 1.866.403.8000.