The Equity Diversity and Inclusion Program builds relationships with diverse communities and reduces barriers to accessing SACE services through external committee work and information sharing, as well as organizing internal interdisciplinary committees dedicated to prioritizing the needs of identified communities within all SACE programming.
Client Care and Community Support
Many staff at SACE sit on strategic committees and attend community events, trainings, and working groups as part of our agency's commitment to reducing barriers to support and prevention education, and to building relationships and connections in our community. In an effort to contribute to this work even further, SACE developed a new Client Care and Community Support role this year. This innovative position bridges our Clinical and Community Engagement departments, helps us extend our reach to diverse audiences, and contributes to efforts to make our services more accessible to folks who need us.  
Some of the highlights of the Client Care and Community Support's work in 2022-2023 include:
Attending a roundtable discussion on "The Role of Non-Profits in Addressing Discrimination in Our Community," hosted by the Africa Centre and The Centre for Race and Culture. During this event, participants discussed ideas for how organizations can move towards becoming anti-racist

Participating in quarterly Edmonton Resource Connect meetings, as well as the Coalitions Creating Equity table meeting hosted by REACH Edmonton to further our connections and resources with other agencies and non-profit organizations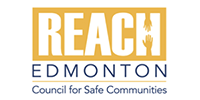 Attending the Sexual Exploitation Working Group (SEWG) Community Connect meeting, where different organizations briefly presented on their services, including a member of the SACE Public Education team who presented on SACE services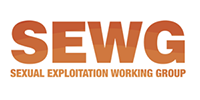 Joining the Alberta Ability Network where they sit on two of the subcommittees: Newcomers with Disabilities – Navigating the System, and Human Rights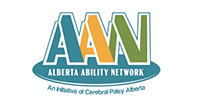 Developing check-in activities for all-staff meetings related to promoting equity, diversity, inclusion, and accessibility at SACE. For example, how our team can work together to combat burnout
Compiling an in-depth list of accessibility considerations that could be implemented at the new SACE location
Equity, Diversity, and Inclusion at SACE
This past National Day for Truth and Reconciliation, the entire SACE staff visited the Fort Edmonton Park Indigenous Peoples Experience. This professional development day allowed staff the opportunity to learn about and reflect on the continued impacts of colonialism. We also spent time discussing how we can individually and collectively grow so we may better serve Indigenous communities.  
In another effort to make our services more accessible to Indigenous folks, several members of the Public Education team collaborated with the Client Care and Community Support staff and the Indigenous Community Liaison to create internal anti-colonial sessions for PE. These sessions allowed the education team the chance to discuss topics of colonialism, and how we can better our services, practices, and selves using an anti-colonial lens.  
In February 2023, a member of the SACE counselling team hosted a session for the team on cultural safety. This workshop provided tips and tricks on how to create a culturally safe space through multicultural service-provision.  
The Clinical department also participated in different professional development opportunities, including multiple workshops with registered psychologist Katie Poirier on supporting clients with eating disorders, and a presentation by Edmonton Community Legal Centre (ECLC) on family law. These two opportunities allowed the Clinical team to learn more about how to support clients and community members who are facing different barriers. The presentation by ECLC led to a partnership with SACE to create a resource for parents who are navigating the many complexities of guardianship, parenting, and family law matters pertaining to accessing mental health supports for their child. Lastly, staff from the Buffalo Sage Wellness House came to SACE to do a training workshop with the Clinical team on understanding intergenerational trauma, working with Indigenous clients, and providing trauma-informed care.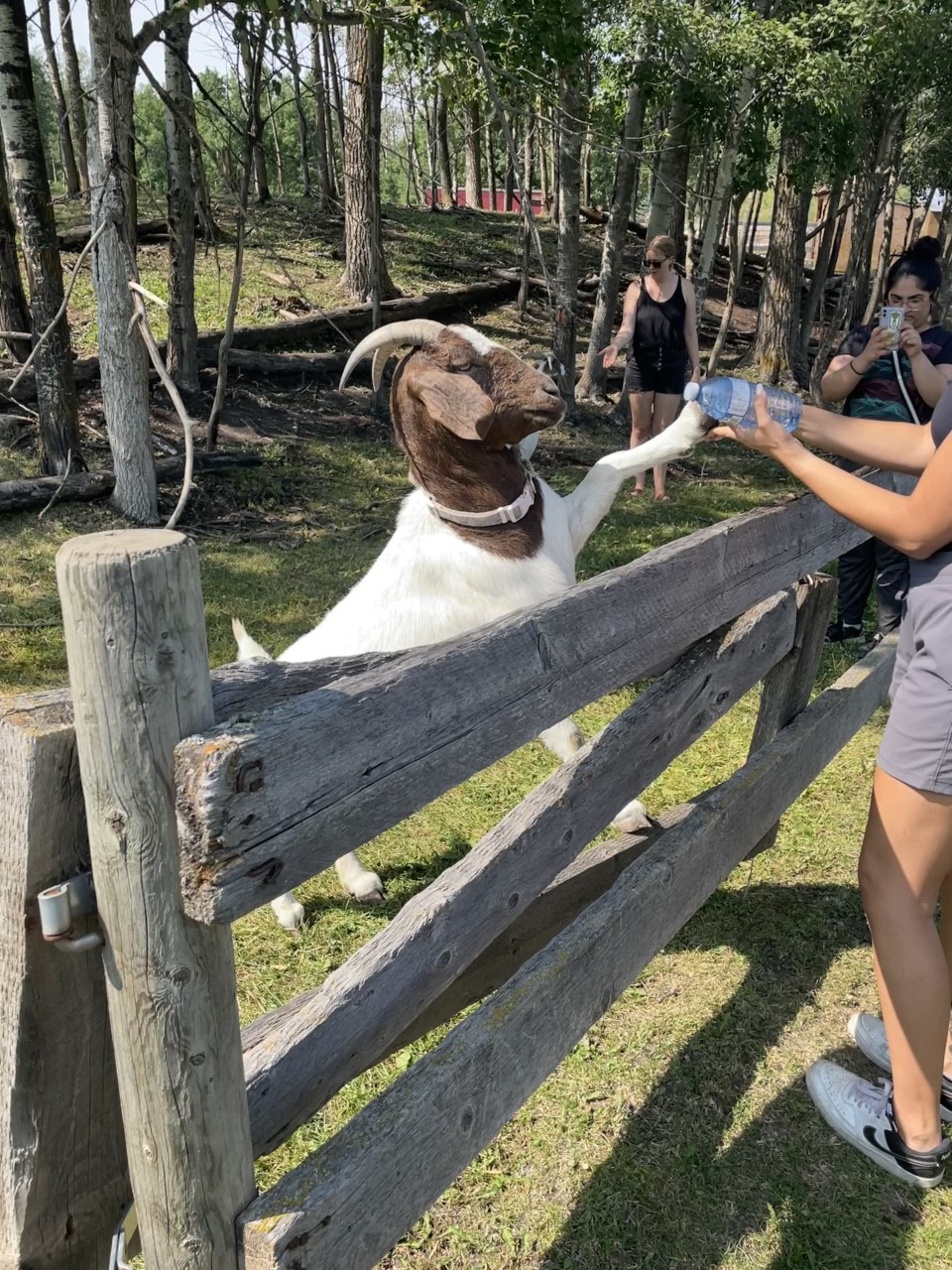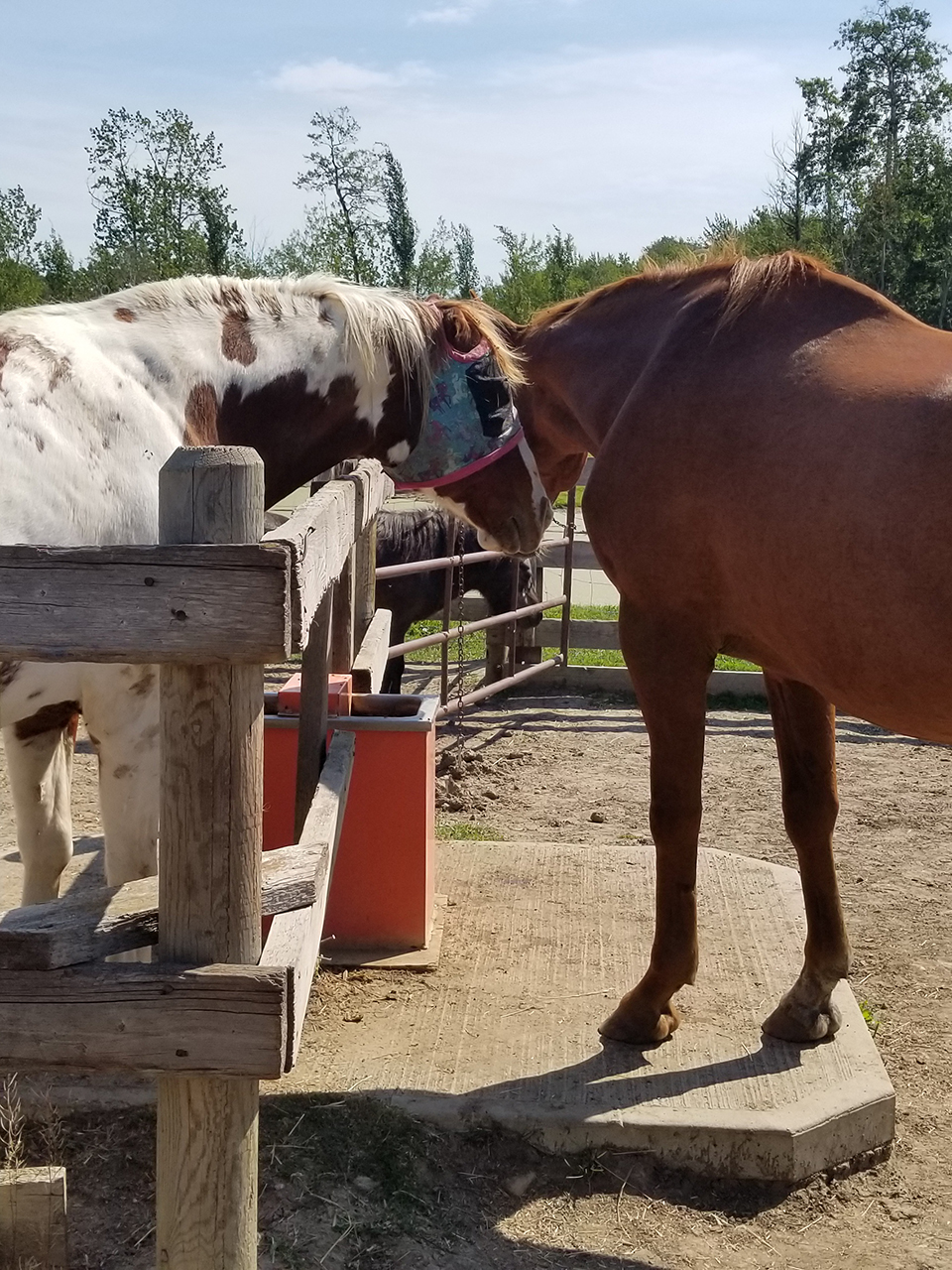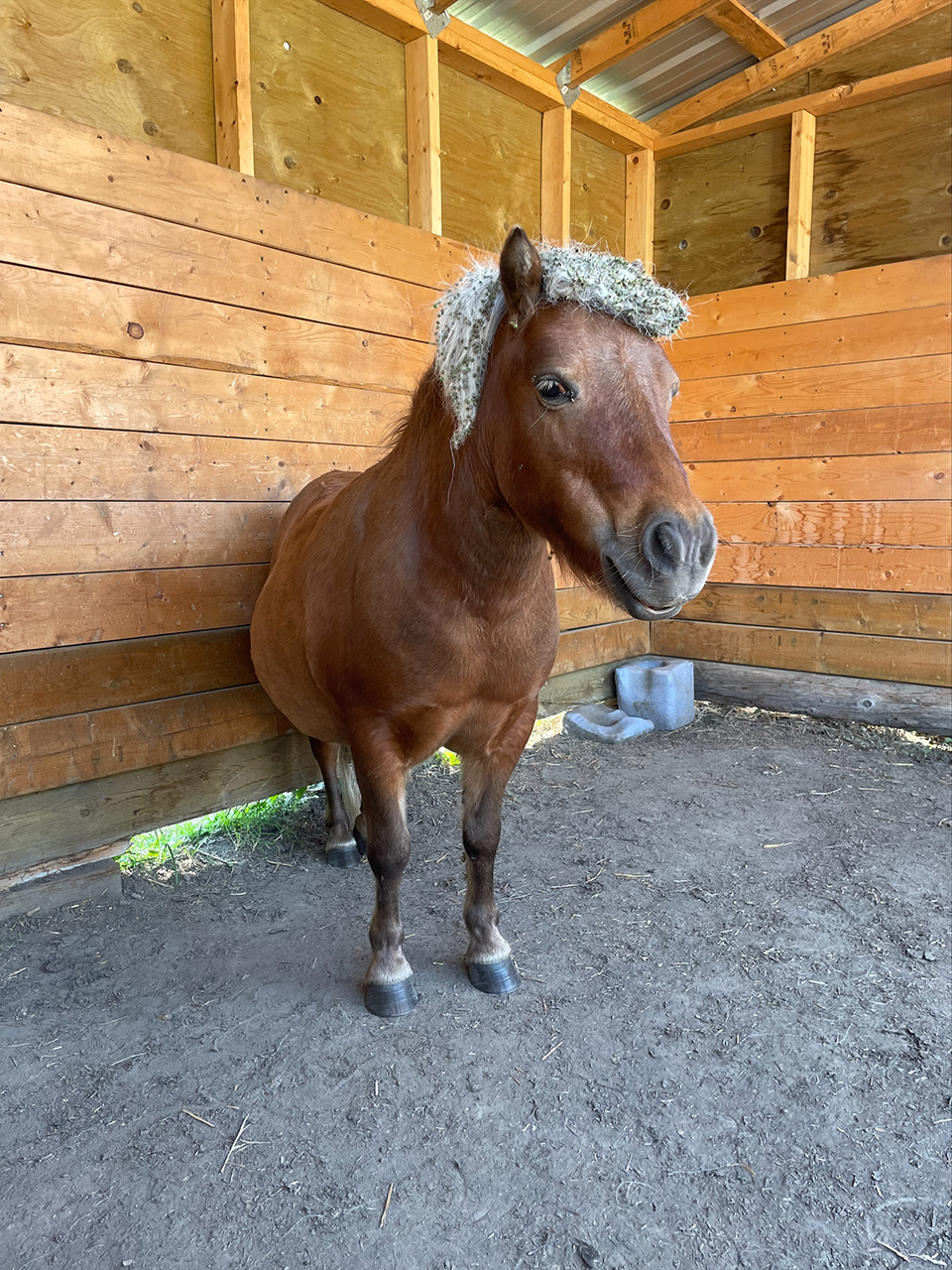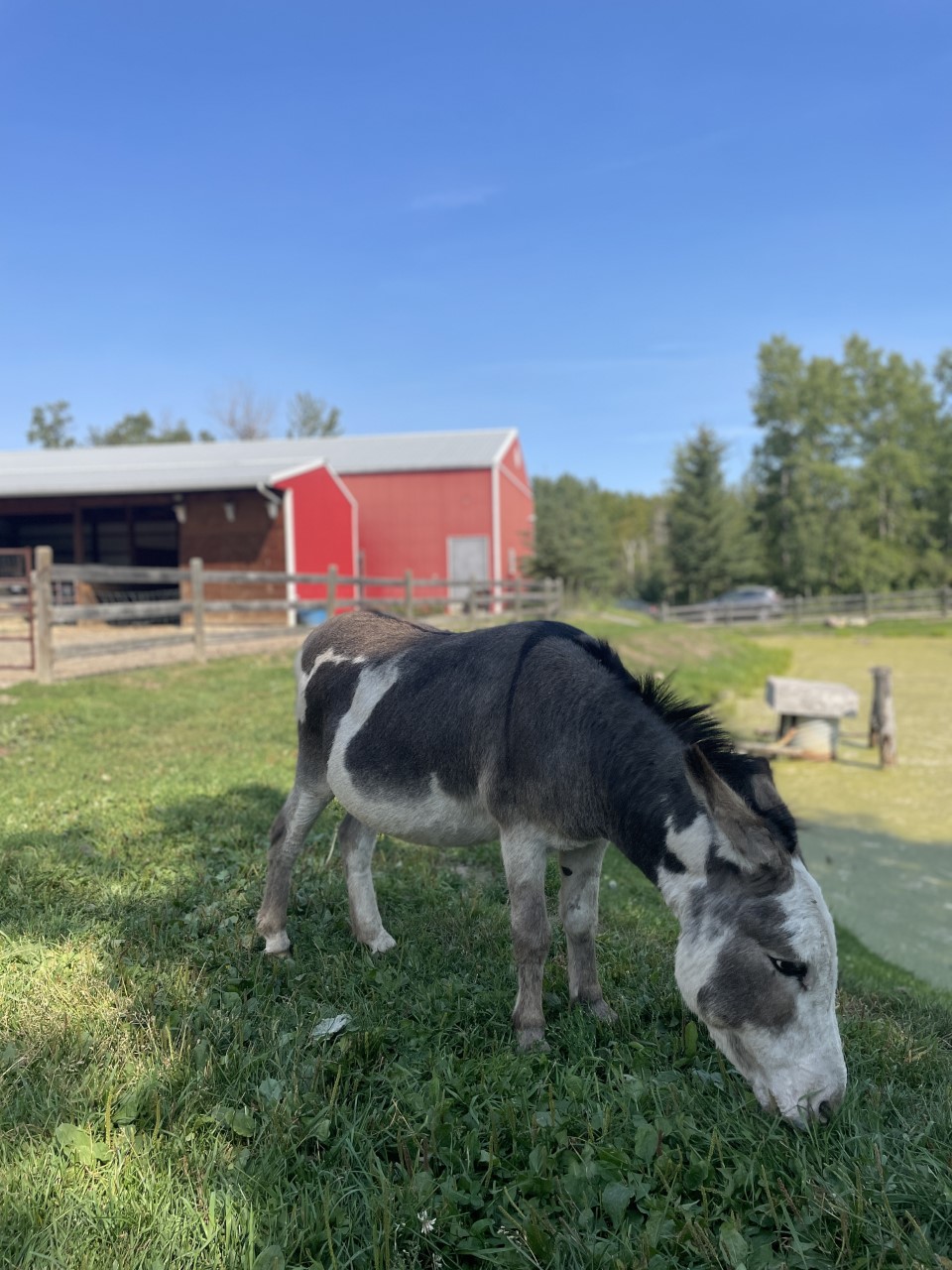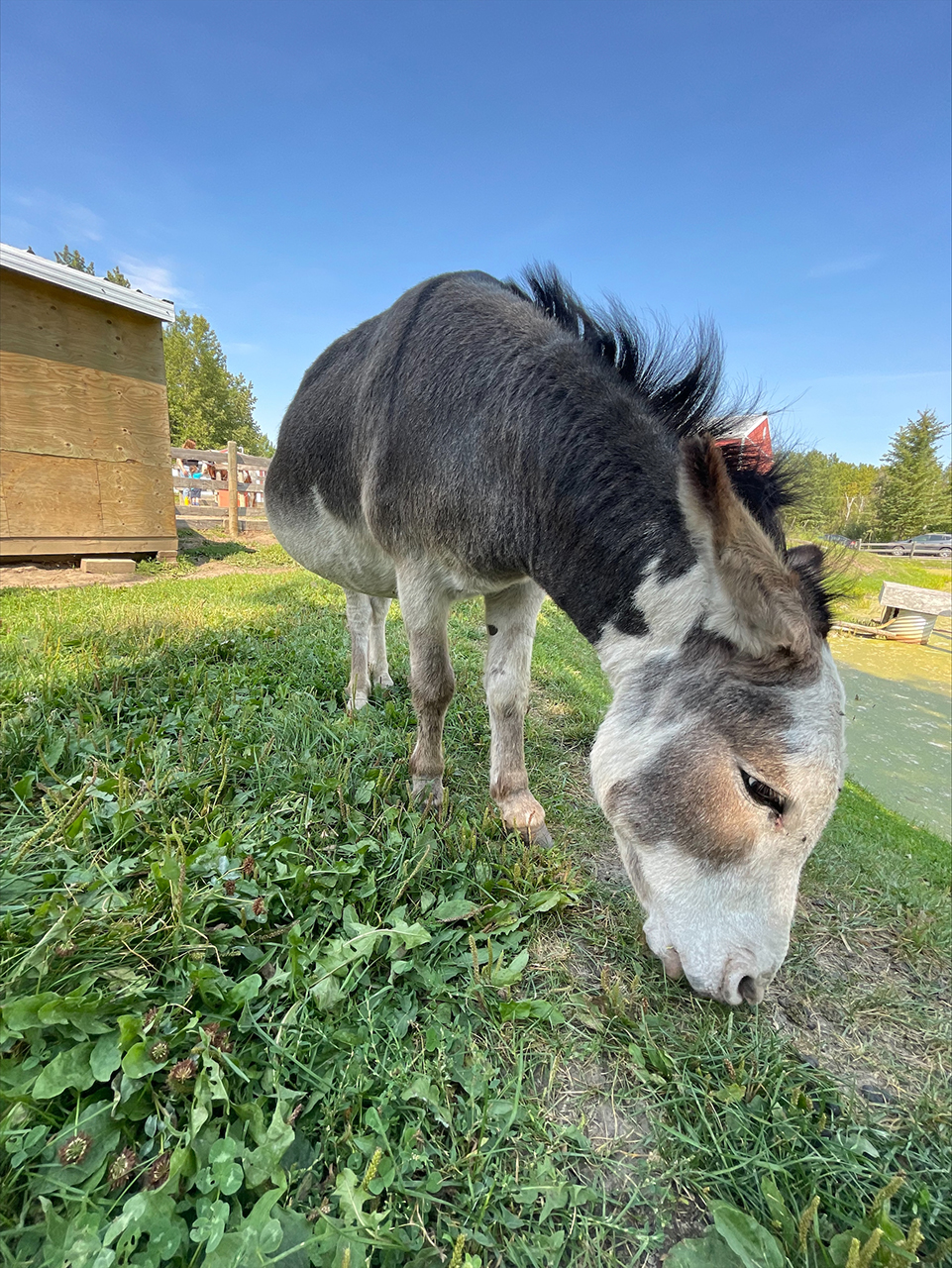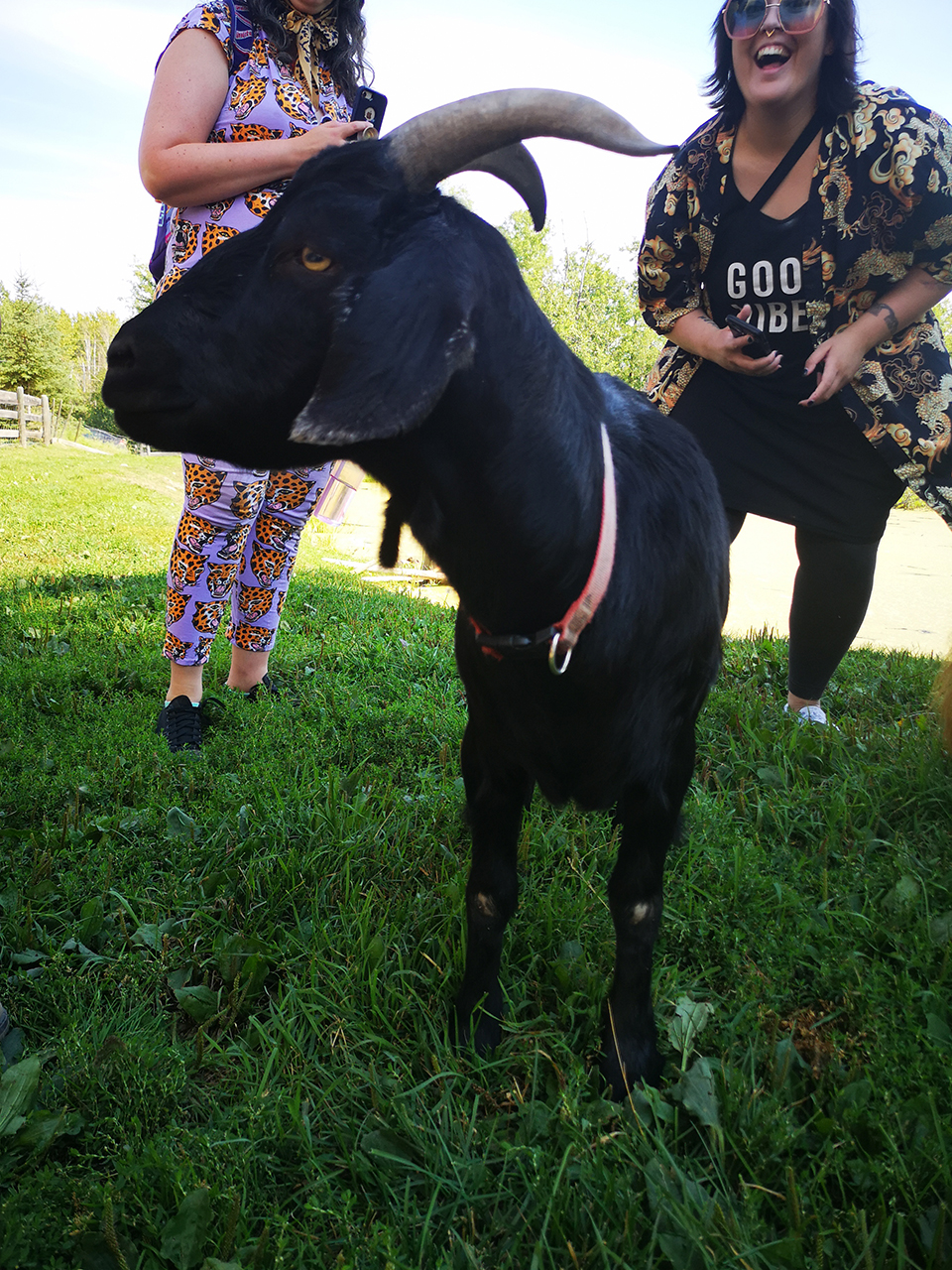 SACE staff were invited to Dreamcatcher Nature Assisted Therapy as part of their Front-Line Friday Program
Indigenous Community Liaison
This year the Indigenous Community Liaison accomplished many successes focused on diversity and inclusion within SACE and our community. Over the last year they developed relationships with Indigenous community members and with Indigenous-focused agencies and service providers. They coordinated and facilitated groups in collaboration with Kohkom Ruth Cardinal de Ubiera and with the SACE counselling team. They collaborated with the SACE Public Education team to develop and deliver education to Indigenous-serving organizations and communities, including with Nightwind Treatment Centre, and Red Road Healing Society. During the Pope's visit to Alberta, the Indigenous Community Liaison provided on-site support to Indigenous community members. In addition to this, the Indigenous Community Liaison supported and chaired the projects completed by the Indigenous Community Committee.  
Creation of Rooted, a support and education booklet for Indigenous communities released in June 2023
Relationship-building with Indigenous communities, organizations, and individuals in Edmonton and surrounding area
Distribution of crisis cards and care packages
Community support as part of the Pope's visit to Alberta
Facilitating groups with Kohkom Ruth Cardinal de Ubiera and the SACE counselling team
Collaborations with 5 Indigenous-Serving organizations
SACE Inclusion Committees
The various internal inclusion committees at SACE each accomplished different projects over the course of the last year.  
The Indigenous Inclusion Committee created an Indigenous-focused crisis resource card. Hundreds of the cards have been distributed to clients and community members. One hundred self-care packages were created and distributed to service providers to hand out to Indigenous community members. These packages included hygiene products, tobacco, and SACE resource materials.  Information on additional community resources for Indigenous community members was also put together as a resource on our website. A new resource booklet titled Rooted, containing tailored information on sexual violence for Indigenous communities was developed and created, and will be distributed next year.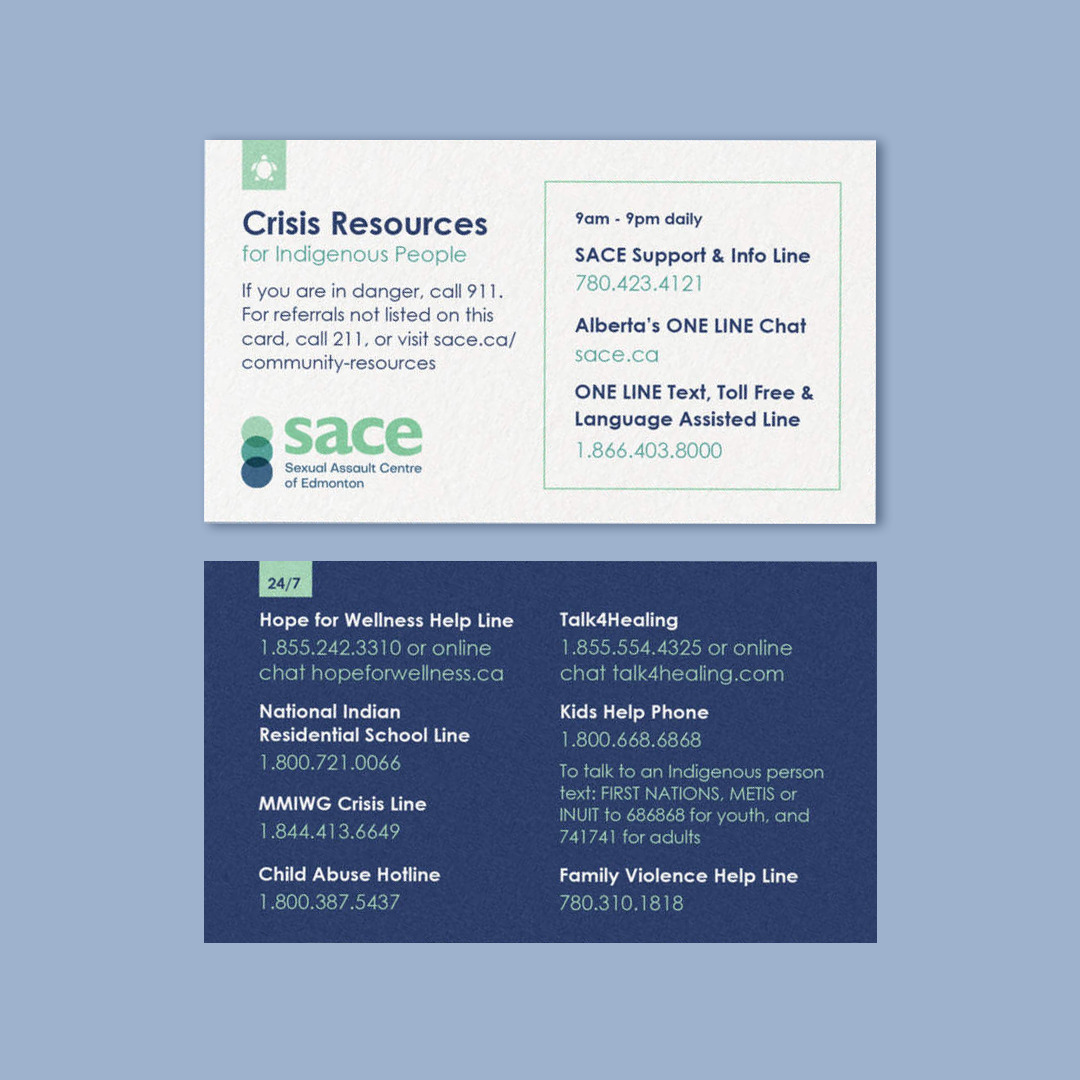 The Accessibility Inclusion Committee created a plain language SACE services postcard. This resource explains consent in plain language, and can be helpful for individuals with varying literacy abilities. A survey conducted by the Accessibility Inclusion Committee in 2021 indicated community preference for a plain language resource, leading to the creation of this resource. The committee also collaborated on a social media post for National AccessAbility Week in May 2022. This post provided a thorough overview of the SACE office space and accessibility information about SACE services, including physical accessibility, communication accessibility, chemical sensitivities and allergies, and light sensitivities. 
The Older Adults Inclusion Committee created and finalized a one-pager for service providers covering sexual violence in older adult communities. This one-pager is available on the SACE Learn page. In addition to this, the committee has created and is now reviewing a presentation created for service providers that focuses on topics of sexual violence in older adult communities. 
The Newcomers, Immigrants, and Refugees Inclusion Committee connected with various newcomer-serving organizations and distributed the recently printed and finalized Landed booklet. Metro Continuing Education reached out to SACE after identifying a need for information regarding consent and healthy relationships for their English as Second Language (ESL) program. Members of the committee curated a healthy relationships curriculum tailored for newcomers, which they were able to facilitate to Metro Continuing Education for their ESL classes. This presentation was a success, and Metro Continuing Education has even requested a second session focused on sexual assault and consent for their students.  
 The 2SLGBTQ+ Inclusion Committee helped create the Sexual Violence and the 2SLGBTQ+ Community online course, with a launch date of May 2023. The course was inspired by and created in response to feedback from youth and teachers who received public education sessions and indicated a desire for more queer content. As a result, the 2SLGBTQ+ Inclusion Committee created the online course Sexual Violence and the 2SLGBTQ+ Community. This course is intended for adults and provides tailored information that explores the various experiences and history of sexual violence in 2SLGBTQ+ communities. SACE consulted with queer community organizations who reviewed the course. The reviewers were very pleased with the content and emphasized the need for this education in our communities. The 2SLGBTQ+ Inclusion Committee will be using this current online course for adults as a template to create a similar course intended for youth later in 2023.  
Some of our external collaborations in 2022-2023: