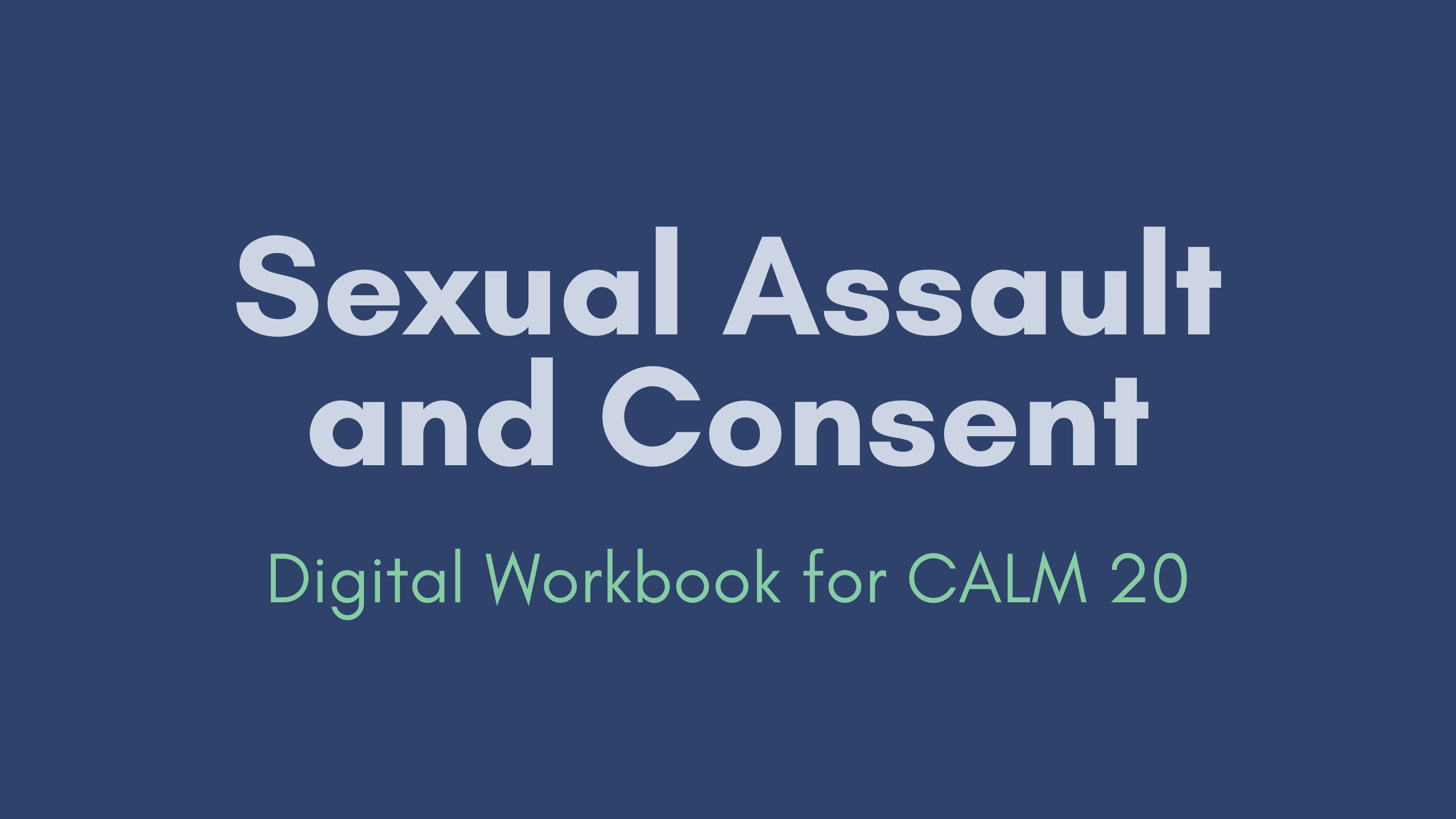 Please note: SACE no longer offers the Digital Workbook for CALM 20 students and has replaced it with our new "Consent: Ask Me About It!" online course. For more details about this course, please contact the SACE Public Education team at education@sace.ca.
SACE is proud to announce a new, no-fee digital workbook, for use by teachers and students of CALM 20. This online resource for teaching about sexual assault and consent is in response to the suspension of in-person classes.
Designed for high school students, this resource includes activities and links to videos, as well as basic concepts and scenarios for discussion.