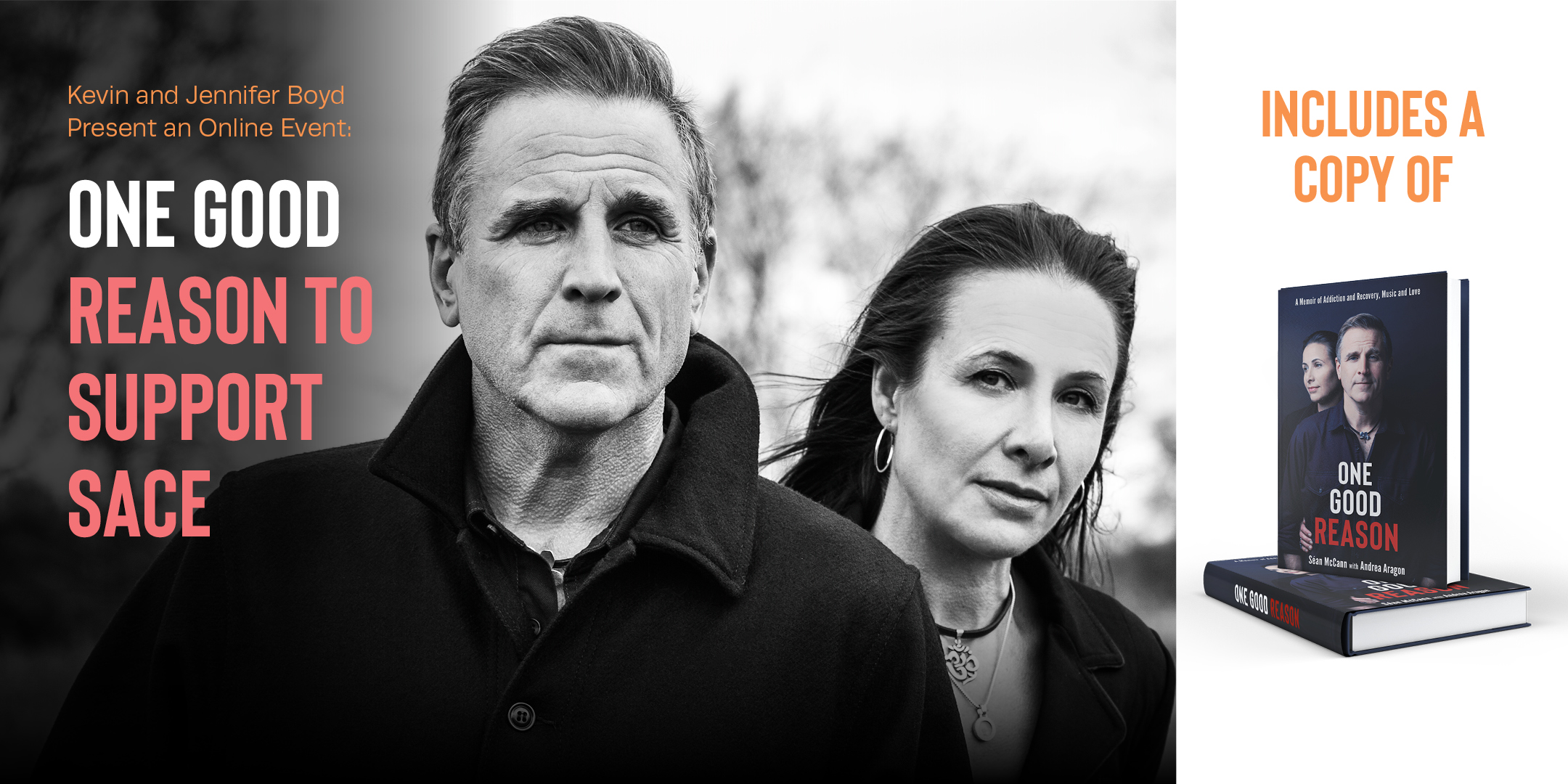 Need one good reason to support SACE right now? You may have considered supporting SACE at one time or another… but never before has that looked so cozy and musical! The SACE Board of Directors, in partnership with Kevin and Jennifer Boyd, is thrilled to announce our first-ever virtual fundraising event, One Good Reason to Support SACE: A Night of Singing, Sharing, and Surviving with Séan McCann and Andrea Aragon on September 18, 2020 at 6:30 p.m. MST.
Séan is best known as a singer, musician and founder of the band, Great Big Sea. Séan is also a survivor of child sexual abuse and a relentless advocate for those living with mental health illnesses and addictions. Together, Séan and his wife Andrea authored Séan's memoir, "One Good Reason," an honest, raw, and inspiring tribute to embracing the belief that we are all worth saving.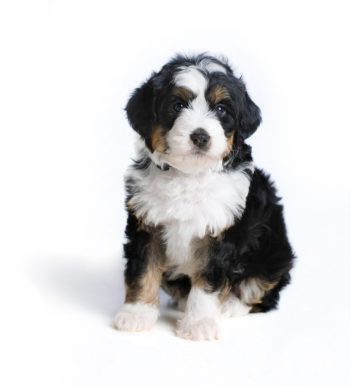 SACE is hoping to use money raised from this event to purchase and professionally train our own facility dog, a bernedoodle, to love, comfort and provide calming, safe energy for our clients! The benefits of animal-assisted support are well documented, particularly for mental and physical health. The simple act of petting animals can release an automatic relaxation response, lower anxiety and calm breathing, and provide critical comfort during an overwhelming experience. These benefits can be very important in acting as a catalyst in the therapy process.
This event will be hosted on the online platform Remo, which is an immersive virtual space that mimics the feeling of an in-person venue. When you enter the event you'll be welcomed by a birds-eye view of the hall, with multiple floors and tables to sit at prior to the show. Enjoy socializing with other guests and exploring the lounges before Séan and Andrea take the stage at 7 pm. You can chat with your friends in groups of up to eight people at one table or move around and network with other folks who have come to enjoy the show.
Please join us for this incredible evening of hope, healing and celebration, while at the same time, supporting SACE as we acknowledge and commemorate our agency's 45th year of providing essential service, support and intervention for survivors of sexual violence in our city and beyond.
Tickets are $75 for individual viewing or $125 for household viewing, which includes one autographed hard copy of Séan McCann and Andrea Aragon's book "One Good Reason".
Other ways to support SACE
If you, your business, or organization are interested in sponsoring this event by purchasing a table, please send an email to event@sace.ca and our team will happily discuss the opportunities that are available.
Our online 50/50 raffle is LIVE! Tickets start at 1 for $10, with a potential jackpot of $10,000. Buy your 50/50 tickets at rafflebox.ca/raffle/sace to be included in the draw!