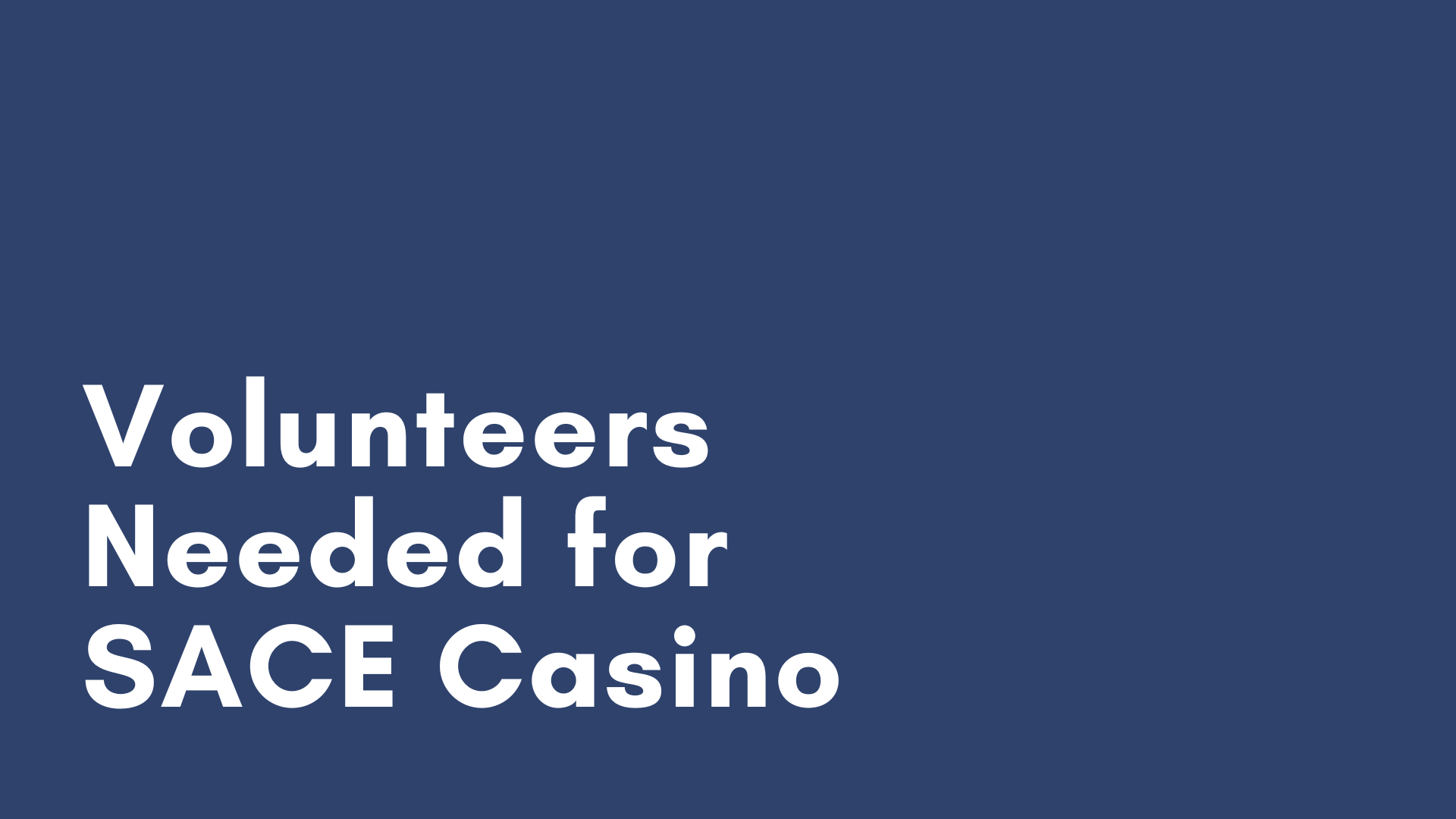 Volunteers Needed for SACE Casino 2023
Update Dec. 13: All scheduled shifts have been filled! We are still looking for backup volunteers for both days. Thanks to everyone who reached out! 💜
Volunteers are urgently needed for the SACE casino fundraiser on Monday, January 9 and Tuesday, January 10, 2023, at the Pure Casino Yellowhead!
Volunteering with SACE is easy and rewarding, and you do not need previous experience! There are a variety of shifts and roles available on both days. A free meal is provided to all casino volunteers, as well as transportation if needed.
Casino fundraisers are essential to Edmonton charitable organizations and allow SACE to continue to provide no-fee services to people who have experienced sexual violence.
For more information and to sign up, email volunteer@sace.ca or call the SACE office at 780.423.4102.