As schools and organizations across the Edmonton area adapted to virtual learning in the 2021-2022 year, requests for SACE Public Education Program services skyrocketed. We saw an increase of 165% in the number of unique participants reached over the previous year. 
Across 518 sessions, a total of 16,924 unique participants received crucial, research-informed education on sexual violence, consent, and best practice for supporting people who have experienced sexual violence. The Public Education team was thrilled to provide this vital education to so many youth and adults in our community, through live virtual presentations and our new online courses for youth in schools.
This year our team experienced vast growth in community reach, and demonstrated immense capacity and ability to respond to ever-changing, challenging demands with skill, flexibility, and grace. As the world continues to shift and adapt to the COVID-19 pandemic in the coming year, our team is ready to press on, providing essential anti-sexual violence education to our community.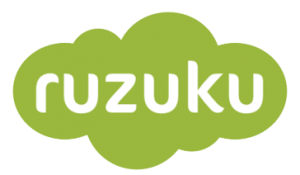 Meeting the needs of secondary students
This year we created new online courses for junior high students, and updated our online course for high school students. Both courses were met with enthusiasm, and have received exceptionally positive feedback. Students find the courses to be engaging and important, with one student sharing, "I liked how informative this course was and how it opened up my perspective on consent."
In addition to facilitating online courses, Public Educators provided live, virtual sessions to youth on the topics of sexual assault, sexual harassment, and non-consensual photo sharing. In total the Public Education program provided services to a total of 14,758 youth participants.
In 2021 SACE launched WiseGuyz, a full-year, evidence-informed, in-school healthy relationships and healthy sexuality program for Grade 9 boys/masculine youth. The first groups were facilitated in two junior high schools. The program covers a range of topics including consent, respecting boundaries, bystander intervention, emotional intelligence, assertive communication, conflict resolution, gender norms and more, all while providing a safe space for boys and masculine youth to feel supported in their mental health, social health, and growing curiosities around relationships, sexuality, and gender. The WiseGuyz program was so well received that it will be offered in more schools in the coming year, and has a waitlist.
This year we provided support for, and engaged in consultation with, Edmonton Public School Board (EPSB) superintendents, principals, assistant principals, and counsellors. We have provided support and consultation on a number of topics, including how to best respond to student protests and student feedback following student disclosures of sexual violence, how to supportively respond to students who disclose experiences of sexual violence, and how to engage in sexual violence prevention within school communities. We also provided feedback and guidance for EPSB administration and teachers on how to engage with, and support, student-led activism related to the issue of sexual violence. We created a training specifically for EPSB principals and assistant principals on supportive responses to sexual violence, and this session prioritized applied practice of responding skills and techniques. We also provided schools with SACE resources (educational posters, brochures, youth handouts).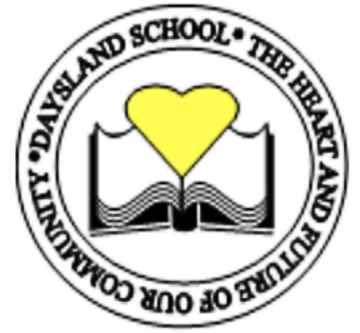 Daysland School
Box 340 / 5222-50 Street
Daysland, AB, T0B 1A0
Phone: 780-374-3676   Fax: 780-374-2418
Creative support for remote learning and rural communities
"(SACE) programming has filled an important need in our school community as we attempt to build a culture of awareness and support around the rights and responsibilities related to sexual assault and abuse.
I reached out to a variety of colleagues to determine where the best resource might be for educating students on their rights and responsibilities when it comes to sexual activity and possible assault. I was quickly pointed to SACE by one of our Mental Health Capacity Builders. She had mentioned that one of our bigger high schools in Camrose had accessed SACE for support and they made an impact on the culture. We contacted SACE and made arrangements to begin the journey of educating our staff and students.
The (first) presentation was extremely well received by students, staff, and parents. We had parents thank us for taking a step to educate their children before they headed to post-secondary or young adulthood in the workforce. We had young men realize they may have crossed some lines they did not realize could be detrimental. We had female students recognize they had been in vulnerable situations and left with a better understanding of what their rights and responsibilities are.
Due to the initial success of this remote presentation directly from a SACE presenter, we realized we had an opportunity to change the culture in our entire secondary and ensure that all of our students had the tools in their toolkit to promote a sense of respect and understanding of one another's rights and responsibilities.
We combined the in-house support of (our Mental Health Capacity Builder) and the SACE created resources to schedule a series of lessons in our Grade 7-10 classes. These initial lessons were well received. From the words of staff and students, the presentations 'pulled no punches' and were very direct and honest. Students had conversations that they would not have had otherwise, had the materials not been presented in such a manner. We are grateful that we were able to access Sarah as a presenter of the materials. She had a perfect relationship with the students who view her as a familiar face, but someone not as close to them as a teacher. I think this helped students feel more comfortable not only listening to the information but also interacting and asking questions.
Ultimately, we hope that SACE will allow this to be a long-term partnership between our school and the materials that are provided. As a rural community, we do not have access to a lot of the resources that larger urban centers do. For this reason, we really need to be creative. The solution of allowing (our Mental Health Capacity Builder) to present the lessons has been an excellent compromise to remote or one-off presentations by an unknown presenter. I can say from the anecdotal, short-term evidence that we have collected, these lessons have been successful at accomplishing their intended goals. We have had no issues or complaints arise as we did before, with risk-taking sexualized behavior."

– Wes Wilson,
   Principal of Daysland School in Daysland, Alberta
Professional and community highlights
In addition to educating youth, connecting with adult professionals and community members contributes to increased community capacity to recognize sexual violence and respond to disclosures. This is a big part of ensuring that our community is better able to support people impacted by sexual violence, and it also increases our reach and impact as an agency. In collaboration with Institutional Support, the Public Education program team provided tailored education sessions to 2,166 adult and professional participants. This year we supported professionals from Edmonton-based school districts and medical, health, social services, Victim Services, and arts professions.
The Public Education team continued to support the Alberta Association of Sexual Assault Services (AASAS) in their #MomentsMatter campaign this year. The campaign is a three-year, province-wide initiative aimed at creating safer and healthier workplaces, and more specifically, workplaces free of sexual harassment. As part of the first year of this campaign, the SACE Public Education team consulted with AASAS on the creation of a new education resource, and participated in a pilot of the training to provide feedback on the content.
In addition to education geared at sexual violence prevention and understanding the issue, Public Education offers two psychoeducation courses for supporters and bystanders: Recognizing and Responding to Sexual Violence, and Information for Partners and Supporters. These courses offer information on sexual violence trauma, its impacts, and skillbuilding for supporting a loved one or community member who has experienced sexual violence, as well as information on accessing community resources. Our team also continues to deliver First Responders to Disclosures of Sexual Assault and Abuse training, a two-day intensive program created and managed by AASAS.
Some of the organizations we supported: