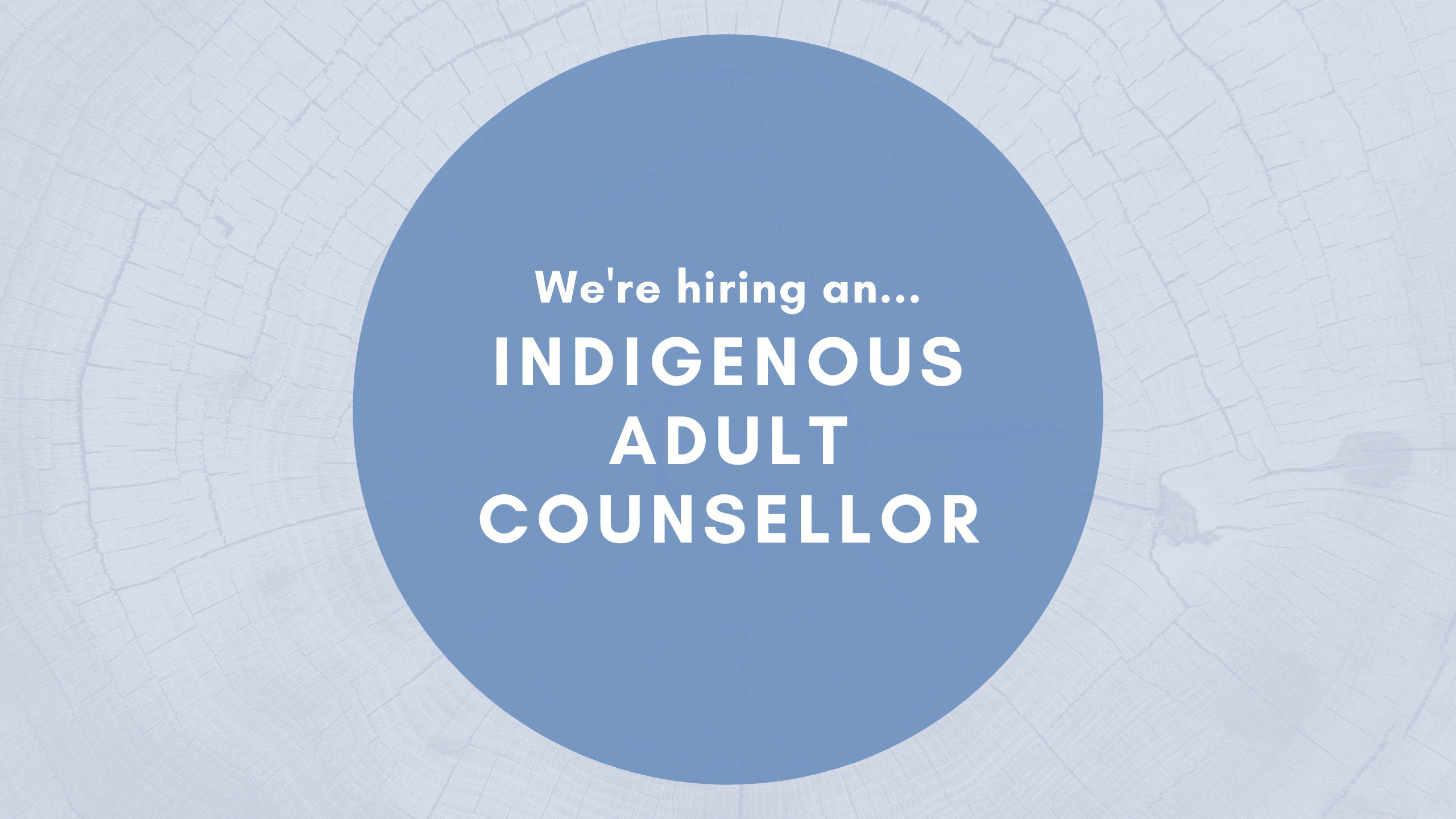 SACE is looking for an Indigenous adult counsellor to join our clinical team!
This is a full-time permanent position under the direct supervision of the Director of Clinical Services and the Director of Client Care Services. The Sexual Assault Centre of Edmonton (SACE) is a not-for-profit, charitable organization that supports children, youths, and adults who have experienced sexual abuse or assault, and educates the public about sexual violence.
At SACE we have committed to building our capacity to prevent and respond to sexual violence experienced by Indigenous people in Edmonton and the surrounding area. We believe that helping the most marginalized individuals and families will raise the health and well-being of the communities we serve.
All work at SACE will reflect the Mission Statement and philosophical beliefs of the organization. We offer a friendly and warm work environment and are looking for someone in this position to work weekly Monday – Thursday. Flexibility to work weekday evenings and weekends is a requirement.
Responsibilities include:
Provision of crisis intervention in the form of support and information calls, emergency appointments, and scheduled appointments, including back-up coverage for the SACE Support and Information Line as well as Alberta's One-Line for Sexual Violence;
Provision of crisis support for:

Survivors of sexual assault (18 years and older);
Adult survivors of child sexual abuse;
Non-offending family members of these survivors.

A minimum of 5 individual counselling sessions booked per day (20 clients booked per week), in a combination of in-person and/or telehealth appointments as necessary, with the exception of when meetings, trainings, group counselling sessions, and other scheduled commitments may intervene;
Provision of group counselling sessions as program requires;
Maintain comprehensive records and files as outlined in the College of Alberta Psychologists Standards of Practice or other appropriate governing body per designation;
Assist in the provision of training for volunteers, students, professionals and lay persons in the area of crisis intervention and group facilitation as directed by the Director of Clinical Services;
Maintain and submit program statistics monthly in consultation with the Director of Clinical Services and the Director of Client Care Services;
Attend staff meetings, departmental group supervision, and staff in-services and remain ingrained on current literature and counselling methods, and where appropriate, adapt crisis intervention skills to reflect changes as determined by the Director of Clinical Services and the Chief Executive Officer (CEO);
Other appropriate duties as assigned by the CEO, the Director of Client Care Services, or the Director of Clinical Services.
Minimum required qualifications:
Masters level degree in counselling or social work with clinical focus (e.g. MC, MSc, MEd, MSW, etc.), and either pursuing or intending to pursue a professional designation such as CCC, Registered Psychologist, RSW;
Extensive knowledge of the issue of sexual violence;
Extensive knowledge of Indigenous people, their cultures, traditions, values and languages;
Extensive knowledge of the intergenerational trauma, settler colonialism, and systemic oppression;
Knowledge and understanding of Indigenous counselling and healing practices;
Experience providing counselling with a commitment to anti-oppression principles and practices;
Knowledge and understanding of Indigenous people and communities in Treaty 6;
Knowledge and understanding of two-spirit and LGBTQ+ Indigenous communities;
Experience providing crisis intervention and counselling for adults;
Knowledge and understanding of the assessment and treatment issues surrounding the effects of sexual violence;
Experience in trauma-informed and client-centred counselling;
Adaptable, organized, and self-directed;
Able to work and develop relationships with a wide range of people, both within and outside of the organization;
Comfortable working collaboratively with other staff and organizations.
Interested candidates are asked to submit a cover letter outlining why you think you are the best fit for this position, along with a resume and three (3) professional references. Resumes submitted without a cover letter will not be considered.
We strive to build a team that reflects the diversity of the community we work in and encourage applications from traditionally underrepresented groups such as members of Black, racialized or visible minority communities, Indigenous peoples, people identifying as LGBTQ2S+, and people with disabilities. If we can make this easier through accommodation in the recruitment process, please contact us at info@sace.ca.
Closing date: Posting will remain active until a suitable candidate is hired. 
Position start date: Negotiable
To apply: Please send resume and cover letter to info@sace.ca, Attn: Selection Committee – Indigenous Adult Counsellor.
We thank all who apply; only those selected to be interviewed will be contacted.