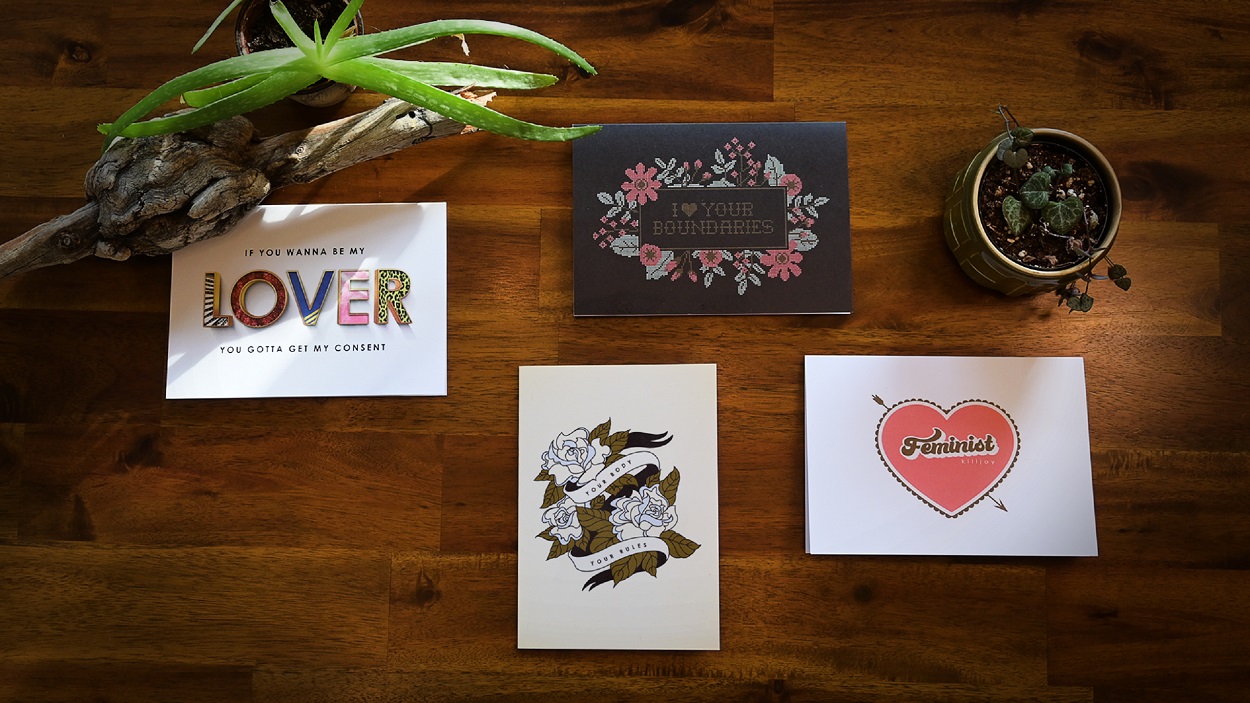 Brighten someone's day this spring! Send a hand-written note to a friend letting them know you're thinking of them with a SACE consent-themed greeting card. We're excited to announce our ongoing consent greeting card fundraiser!
2020 has been a year of challenges and surprises, so what better way to start the new year off by sharing care and appreciation with loved ones as we navigate COVID-19 restrictions in our province.
A bundle of four SACE approved consent-themed greeting cards is available for purchase to mail or porch drop to your friends, family and loved ones for only $20 per bundle!*
A portion of the proceeds for the months of February and March will go to Native Counselling Services of Alberta (NCSA) in recognition of the annual Women's Memorial March for Missing and Murdered Indigenous Women and Girls on February 14. Check out NCSA's 50 years of service video to learn more about what they do.
This is an ongoing SACE consent card fundraiser that will help people who have experienced sexual violence.
*Price includes standard shipping through Canada Post.