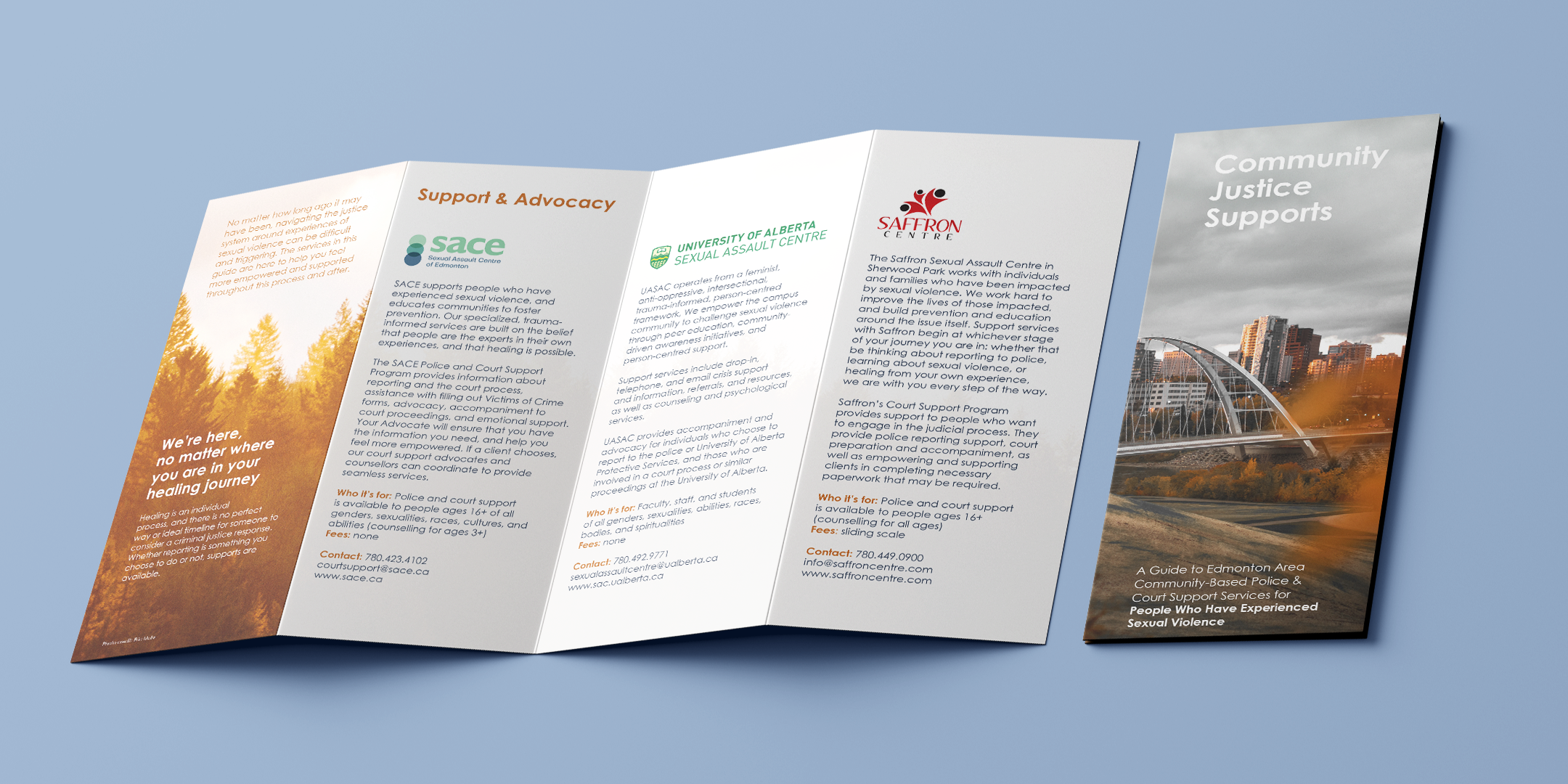 SACE is proud to release a new community justice supports resource outlining legal or justice system supports available in Edmonton for people who have experienced sexual violence. The collaboratively developed print resource, which outlines police, court, and legal support services, was created as part of a collaboration for Victims and Survivors of Crime Week 2019, which included the event "collaboration, care and resilience", held at the Edmonton Intercultural Centre on May 28th. Copies of the brochure are available through the participating agencies: the Sexual Assault Centre of Edmonton, Elizabeth Fry Society of Edmonton, Saffron Centre, and University of Alberta Sexual Assault Centre.

Funded by Justice Canada, the resource was made as part of a collaboration between our four agencies to increase awareness of supports for people who are considering or in the process of navigating a criminal justice response to sexual violence. Police and court support services at all four agencies are available at no cost, and support workers can coordinate to streamline services and reduce gaps.

For more information about the support available, view or download a print-ready digital copy of the brochure on
our Brochures page
.