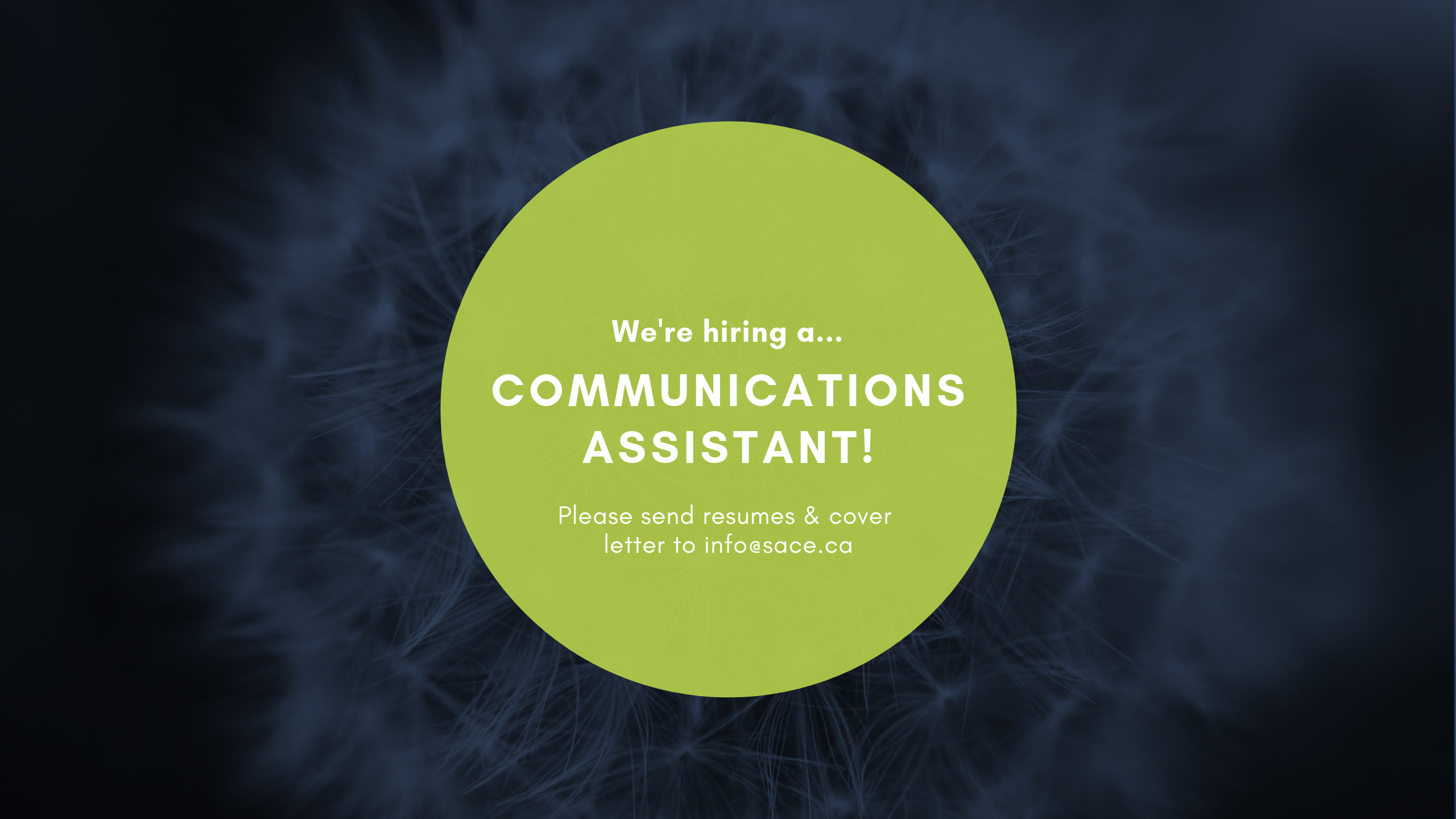 Thank you for your interest. This position is now closed.
This is a full-time eight-week contract position under the supervision of the Director of Communications and Development, and the Communications Coordinator in the Community Engagement Department.
All work at the Sexual Assault Centre of Edmonton (SACE) will reflect the Mission Statement and philosophical beliefs of the organization. SACE is a not-for-profit, charitable organization that supports children, adolescents and adults who have experienced sexual abuse or assault, and educates the public about sexual violence.
We offer a friendly and warm work environment and are looking for someone in this position to work weekly Monday to Thursday.
Responsibilities:
Implementing communications strategies
Updating web content, including building out tags, alt text, images, and other content through WordPress
Tracking projects and media exposure
Providing administrative support to programs and internal teams (e.g. funding databases, media lists, donor stewardship, digital file management)
Assisting with fundraiser/event coordination (e.g. social media acknowledgements, database tracking, on-site assistance)
Completing simple graphic design projects (e.g. Adobe Creative Suite and online program Canva, working with templates, saving out versions, file clean-up and edits)
Drafting and editing communications copy (e.g. internal resources, press releases, social media posts, print materials, short articles)
Other duties as assigned
Minimum Required Qualifications:
Completed or in-progress bachelor's degree or diploma in communications, public relations, marketing, humanities, social work, education, or related field; equivalent experience will also be considered
Proficiency with Microsoft Office (Excel and Word)
Working knowledge of Adobe Creative Suite (Photoshop, InDesign, and Illustrator) and WordPress
Strong writing skills for a variety of mediums and audiences
Strong listening, empathy, and support abilities
An eye for design and detail
Experience in fund development, website management, social media management, design, and/or database management
The Ideal Candidate:
Is familiar with the issue of sexualized violence and with feminist approaches to support and violence prevention
Is familiar with anti-oppression principles and practices
Is adaptable, organized and detail-oriented
Is able to work and develop relationships with a wide range of people, both within and outside of the organization
Is comfortable working collaboratively with other staff and organizations
Eligibility Requirements:
Be between 15 and 30 years of age at the start of the employment
Be a Canadian citizen, permanent resident, or person to whom refugee protection has been conferred under the Immigration and Refugee Protection Act for the duration of the employment
Have a valid Social Insurance Number at the start of employment and be legally entitled to work in Canada in accordance with relevant provincial or territorial legislation and regulations
Interested candidates are asked to submit a cover letter outlining why you think you are the right candidate for this position, with a resume and three professional references. Resumes submitted without a cover letter will not be considered.
SACE is committed to hiring practices that support diversity, equity and inclusion. All qualified candidates are encouraged to apply. We encourage First Nations, Métis and Inuit persons; members of visible minority groups; persons with disabilities; persons of any sexual orientation or gender identity and expression; and all those who may contribute to a diversity of ideas and practices at the Sexual Assault Centre of Edmonton to apply.
Closing Date: June 13, 2019 (interviews on June 19 & 20, 2019)
Position Start Date: July 2, 2019
Position End Date: August 29, 2019
To Apply: Please send resume and cover letter to info@sace.ca, Attn: Selection Committee – Communications Coordinator
We thank all who apply; only those selected to be interviewed will be contacted.