Our Staff
Our staff is made up of a committed team working in counselling, public education, client care, outreach, volunteer management, communications, and administration. To reach any of these departments or for someone specific, please contact our general office line at 780.423.4102.
Our Volunteers
SACE is grateful to have over 80 volunteers on our support and information line, as well as volunteers who help with fundraising, administrative support, and special projects.
Allison M. Downey-Damato
Chair
Allison Downey-Damato earned early admission to the U of A Faculty of Law and graduated in 1999. After articling and practicing civil litigation with a large private Edmonton firm, she came to Edmonton Prosecutions in 2002.
Since becoming a Crown, Allison has primarily prosecuted in the area of family protection specializing in intimate partner violence, sexual assaults, stalking, high risk offenders, and child abuse. In 2004, Allison became the lead prosecutor on sexual assaults in Edmonton and then moved onto to domestic and sex-related homicides in 2007.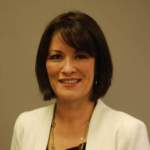 In 2009, Allison became the Assistant Chief Crown Prosecutor in charge of the Family Protection Section in Edmonton. In addition to supervising 10 to 16 prosecutors, she oversaw all family violence and high risk offender files in Edmonton. She also continued to carry a caseload of serious, high profile cases while advocating for better solutions to handling family and domestic violence in the justice system.
Allison has held the positions of Media Spokesperson and Education Coordinator for the Edmonton office over the years. She has lectured extensively to police, probation officers, students, volunteers, victim advocacy groups, medical, and mental health professionals. She has built strong relationships with stakeholders who work in the area of intimate partner violence, high risk offenders, sexual assault, and child abuse.
In June 2015, Allison was seconded to the Policy and Planning Branch of Alberta Justice and Solicitor General as the Domestic Violence Project Coordinator.
Devin Laforce
Vice Chair
Devin Laforce is the current Staff Sergeant of the Sexual Assault Section for the Edmonton Police Service. This is his seventeenth year with the EPS, and his career has included patrol, crime scenes investigation, criminal investigations, and organization administration.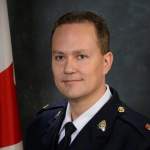 Part of this history included working as a detective in the sexual assault section where he learned about the complex victimology surrounding such cases, as well as other investigative challenges.
Devin is also a part-time instructor at MacEwan University where he has taught courses in criminal investigations and forensic science.
Devin was born and raised in Edmonton and is proud to call this City his home. He is married to Christa Laforce, who currently works as a Sargeant in the Child Protection Section for the EPS, and together they have three sons. Devin's family life keeps him involved with sports teams, scouts, and other community activities.
Jennifer Forsyth
Treasurer
Jennifer Forsyth is the Managing Director of Finance Strategic Support Units at ATB Financial and previously held senior financial roles with Horton CBI, the Canadian division of CB&I, and Sysco Edmonton, a division of Sysco Corporation.
Jennifer is a Chartered Professional Accountant and obtained her designation while articling with KPMG in Calgary. She holds a Bachelor of Commerce degree from the University of Saskatchewan. Jennifer spent six years on the Board of YWCA Edmonton, including her last year as President. She is proud to be part of the Board of an organization that provides such valuable services to the community.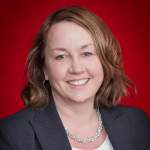 Shawna Grimes
Secretary
Shawna Grimes is a twenty-five year member of the Edmonton Police Service. She is currently serving as the Inspector in charge of West Division. She has previously worked as the Staff Sergeant of Homicide Section and Sexual Assault Section. She has also spent time as a detective in a number of different investigative areas, as a patrol sergeant and in Training Section, teaching use of force and firearms training.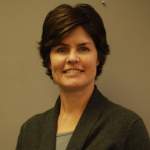 Susan Jamieson
Past Chair
Susan has been a Board Member at SACE for several years, and for five years was the Chair of the Board. She is a retired Health Educator for the STI Clinic at Alberta Health Services. Prior to working at the clinic, Susan was a community Recreation Coordinator with the City of Edmonton Parks and Recreation Department, serving communities in the inner-city neighbourhoods.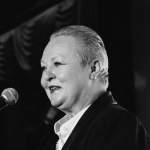 Barbara van Ingen
Dr. Barbara van Ingen is the Vice-President Student Life and Learning at Concordia University of Edmonton. She is a Counselling Psychologist, registered with the College of Alberta Psychologists and a member of the Psychologists' Association of Alberta since 2003.
Dr. van Ingen researched post-traumatic stress disorder, cyberbullying, and as the co-chair of Concordia's Interdisciplinary Research Cluster on Wellness, is currently researching university student wellness. In 2016, Dr. van Ingen was trained in the Enhanced Assess, Acknowledge, Act (EAAA) Sexual Assault Resistance Education Program, and regularly facilitates this 12-hour small group, empirically based intervention at Concordia.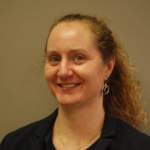 Kasey Machin
As Community Liaison and Policy Advisor to Ward 1 Edmonton City Councillor, Kasey leverages an in-depth understanding of policy-making to identify challenges, find opportunities and recommend innovative solutions.  Working closely with stakeholders to gather knowledge and build consensus, she manages the development and implementation of policy objectives in order to advance targeted initiatives based on evidence and best practice.
Kasey has sat on numerous boards and committees including Vice-Chair of Equal Voice Alberta North for several years before co-founding Parity YEG- a bold, grassroots, multi-partisan organization that aims to change culture by empowering women to take leadership roles in public service. With over 20 years volunteer experience within her local community, Kasey tackles challenges through committee involvement, advocacy and education. Her passion for her community and the people who call Edmonton home are what motivates her to make the city she loves a more equitable place for all.
Mark van Manen
Mark was born and raised in Edmonton. He holds degrees in both music and law. Prior to becoming a lawyer, he played violin in the Edmonton Symphony Orchestra on a part-time basis. Mark began his career as a prosecutor in British Columbia in 2009, where he spent his time working on drug trafficking files. He moved back to Alberta in 2011 an began his career with the Alberta Crown Prosecutors Service, first in Calgary, and then more recently in Edmonton.
Mark prosecutes all types of criminal offences, including murder, impaired driving, sexual assault, and domestic violence. For the last several years, he has worked closely with Allison Downey-Damato as a prosecutor in the Family Protection Unit. He has experience in handling all types of sexual violence cases. Mark hopes that by serving on the SACE Board of Directors, he will gain a better understanding of the work of the important stakeholders in this area.
Mark is married to a physician who is completing her residency in internal medicine at the U of A. In his spare time, Mark enjoys music and running ultra-marathons.
Deb Manz
Recently retired from her role as the CEO of the Alberta College and Association of Chiropractors (ACAC), Deb Manz has a strong background in executive management and strategic leadership. In this role, she was recognized, both nationally and internationally, as a leader in the chiropractic profession.
An MBA from the University of Alberta, with a specialization in human resources and organizational development, complements a variety of private and public sector positions. Past positions include President of the Better Business Bureau of Edmonton and Northern Alberta; Vice President, WCB Alberta, and Director of Finance and Administration for the City of Leduc.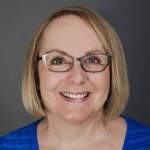 Deb's community involvement includes 11 years with the Board of the Stollery Children's Hospital Foundation (including three years as Chair), former Vice Chair and Board Member of the Telus World of Science Edmonton, and is currently a member of the Boards of Habitat for Humanity Edmonton and the Mental Health Foundation. Deb is also a member of the Glenora Rotary Club.
A seasoned traveler, Deb has enjoyed travels to many countries with her husband, David.
Christa Pennie
Christa Pennie has been a police officer for over 20 years, having previously served with the Victoria Police Service and in a number of capacities with the Edmonton Police Service for the past several years. Christa is currently the Staff Sergeant in charge of the Serious Crimes Branch (which includes sexual assault). Previous to this appointment, Christa was the Staff Sergeant in charge of Operational Information Management Section and CIS Southeast. Christa was co-opted to the Board in May of 2017.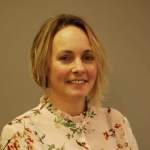 Margot Ross-Graham
Margot Ross-Graham (CHRP, CPCC) is the owner of Sandbar Coaching and Consulting. She is an experienced senior executive who, prior to founding her own business, held executive roles in private industries ranging from Financial Services to Consulting Engineering.
Margot provides facilitation and consulting services in areas such as Strategic Planning, Leadership and Talent Development, Succession Planning, Change and Transition, and Organizational Design. Her commitment to excellence and customer service has resulted in repeat engagements with a variety of public and private sector clients, including the City of Edmonton, provincial agencies, and several small and midsize Alberta companies.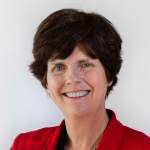 A passionate community volunteer, Margot is a University of Alberta VMS Mentor, past president of the Edmonton Glenora Rotary Club, and was recently appointed to the Travel Alberta Board of Directors.
You can hear Margot at 7:40 am every Tuesday on CBC Radio One (93.93 FM), where she is Edmonton AM's Workplace Columnist.
Deanna Simmons
Deanna Simmons is a teacher with the Edmonton Public School board. Having joined the School Board in 2001, she has taught in 4 schools, working on the North side as well as the south side of the city. She is passionate about Social Justice issues, having a Master's degree in Education (Theoretical, Cultural and International Studies), as well as a Master's degree in Science (Human Ecology: Family Ecology and Practice). Deanna retired after nearly 30 years in the Canadian Naval Reserves.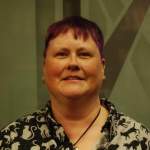 Jonathan Taves
Jonathan is a born and raised Edmontonian who has been engaged in politics much of his adult life, in particular on the municipal level. Currently he works in communications and policy at City Hall, where he has been since 2012, with the exception of a year away working in market research consulting.
Jon has been a volunteer on a number of election campaigns, and during university, he was the news editor for the student newspaper. During his spare time, Jon follows the Oilers (sadly), enjoys being active by cycling and swimming, as well as visiting the mountains and getting outside with his new dog. Jon is interested in becoming involved with SACE because of the pervasiveness of harmful attitudes and behaviours surrounding the issue of sexual assault. He believes that everyone has a part to play in the change that is required, and community engagement beyond just the perpetrators is necessary.